Did you see what David Walliams got up to on BGT at the weekend?
6 May 2018, 12:42 | Updated: 6 May 2018, 16:07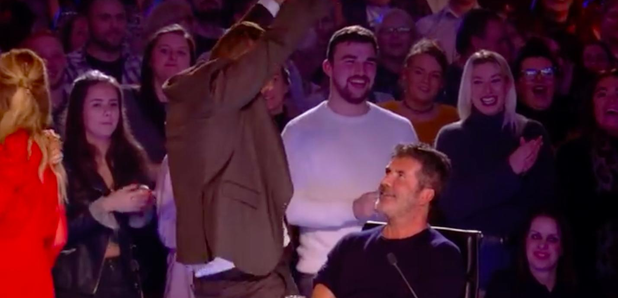 Britain's Got Talent supremo Simon Cowell got more than he bargained for when fellow judge David Williams thrusted and grinded beside him.
Simon was left gob-smacked when David made his move during an upbeat performance by contestant Donchez Dacres, which was screened on ITV last night.
The 60-year-old from Wolverhampton was appearing on the talent show with his original feel-good song - Wiggle Wine.
And the song was a hit with the audience and judges who - with the exception of Simon - joined him on stage for a boogie.
Comic David was particularly enthralled, telling Donchez 'I love you' as he enthusiastically pressed the famous golden buzzer.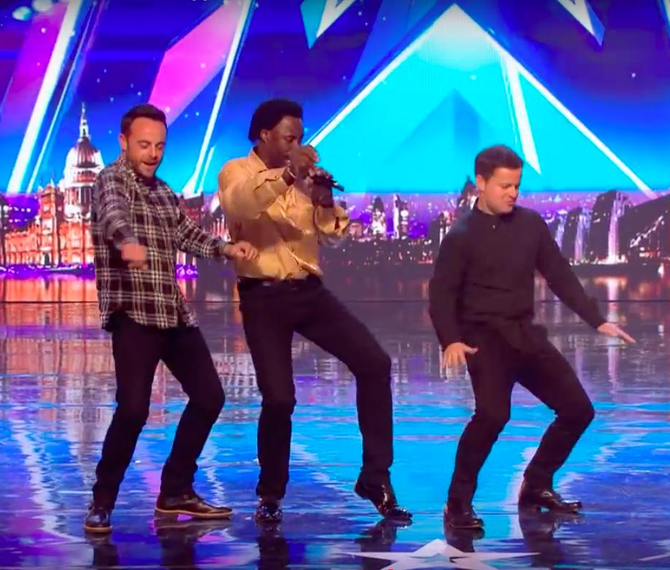 Credit: BGT / ITV
After the UK was soaked in glorious sunshine over the weekend the Internet exploded in support for the singer who agreed it was the perfect good vibes song.
See you in the semi-finals Donchez!
I can't get this song out of my head. Can we have it on single please?

— ||xPaulax|| (@lvePx) May 6, 2018
This song needs to be released this summer!! Such a good feel good tune :)

— Dan (@DanDan_1979) May 6, 2018
Best thing I've seen in ages...happiness in a bottle!! Well done David!

— JPEdmunds (@JPEdddie) May 6, 2018
Perfect song for the sunshine.... turn it up!!

— Elaine Connolly (@ElaineConnoll20) May 6, 2018
@donchezdacres loved you on Britain's got talent. You're my favourite this year by far

— ||xPaulax|| (@lvePx) May 6, 2018
Last night's show also saw performances from The D-Day Darlings and Malaysian magician Andrew Lee, who threw a knife at poor presenter Declan Donnelly while BLINDFOLDED!
Poor old Dec, he always seems to get the short-straw!