Stacey Fowler's New Baby Name Choice After Traumatic Labour Splits Fans
20 October 2017, 11:35 | Updated: 20 October 2017, 12:19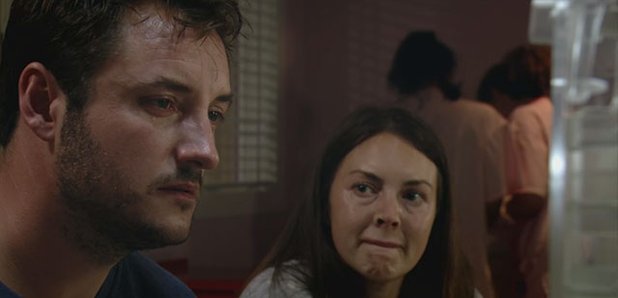 Not all fans are sure about the new name with many calling it 'cliche'
It's been an emotional ride for Eastenders' Stacey Fowler who had to undergo an emergency C-section after going into a fit, and now her baby has been put on a respirator.
Finding it difficult to come to terms with the situation, despite husband, Martin's zeal to come up with a name for the newborn, Stacey was reluctant up until yesterday.
Patching things up with Martin, she finally decided to call the baby 'Hope' which divided opinion amongst Twitter followers with many dubbing the name 'predictable'.
Oh yawn, Stacey & Martin calls their daughter "Hope". Such a cliche.#EastEnders

— ANDY GIBSON (@AndyGibsonTV) October 19, 2017
I honestly thought before this episode "they better not name her Hope" #EastEnders

— Zoe Welch (@ZoeWelch1) October 19, 2017
Meanwhile, others couldn't get enough…
Aww love the name hope for Stacey new baby girl so she has lily , Arthur and hope #eastenders

— Boo-Alice (@alice_Katy_CC) October 19, 2017
I was thinking Hope when Martin was saying names lol #Eastenders

— Vicki (@vijtaylor) October 19, 2017
Hope Fowler me and my mam are crying #Eastenders

— Ben (@IamBenHalpin) October 19, 2017
It's a cute name, it makes sense, why not!
Watch more: