Stacey Solomon Is Forced To DEFEND Her Clever Side After Her Big Win On The Chase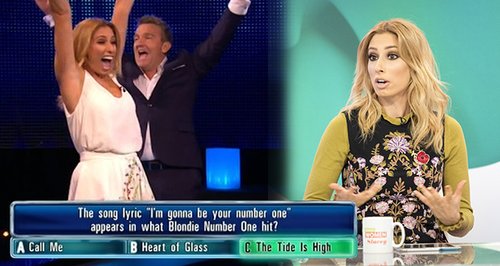 The TV presenter and singer has been forced to defend herself on Loose Women after a celebrity appearance on The Chase left viewers convinced that she pretends to be less clever than she really is.
The Loose Women panelist Stacey Solomon is known for her broad Essex accent and sometimes dopey comments. However, she smashed that stereotype with flying colours when she appeared on a celebrity episode of The Chase that aired over the weekend.
Stacey, 28, won £60,000 for the team's cash pot, beating chaser Anne Hergerty.
However, she was forced to address claims that she 'pretends to be thick' after fans were left in disbelief when Stacey answered the question correctly to secure the cash.
Back behind the desk on Loose Women, Coleen Nolan praised the mum of two on her courage to choose the hardest question. She said: "You actually went for the £60,000. No one ever goes for the higher figure."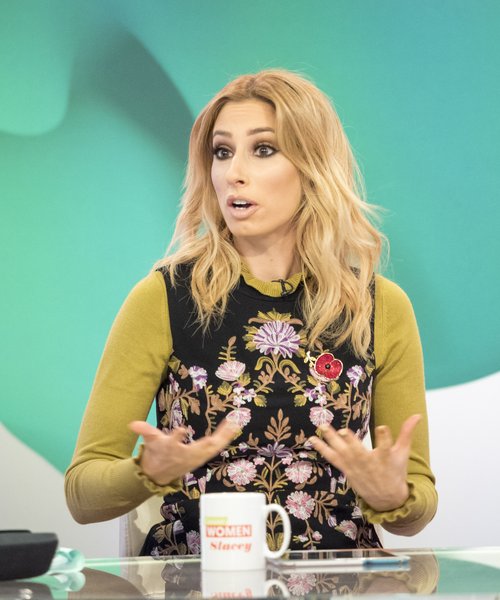 Picture | REX
Stacey replied somewhat sheepishly: "My theory was the less questions I have to get wrong the less stupid I'll look. You know what, I thought I might as well go for it, I'm not Einstein but I can guess."
Jane Moore was quick to call Stacey up on her self-deprecation saying that she was "not a stupid woman at all."
Stacey agreed. She said: "I'm not stupid, I never say that I'm stupid. People always say to me, why do you pretend to be so thick? And I'm actually like, I've got a broad Essex accent and I smile a lot. I don't pretend to be anything I'm not."
When it became clear that Stacey had beaten the chaser, viewers took to twitter to air their disbelief.
Stacey Solomon getting to final with £60000 is both shocking and utterly hilarious in equal measures #TheChase

— Kieran (@Kieranu) October 30, 2016
Turns out Stacey Solomon is not bad at quizzes (guessing some answers) & knows about layout of the periodic table #TheChase

— Andrew Yee (@andrewyee) October 30, 2016
Stacey isn't as thick as she makes out. #TheChase

— Karrie (@KarrieKubs) October 30, 2016
She took to the social media to thank her fans for their support.
Thanks for all your lovely messages & well wishes tonight! I cant believe I did that, feeling like a genius right now ha @ITVChase @ITV #60k pic.twitter.com/y6W7Dbvd7T

— Stacey Solomon (@StaceySolomon) October 30, 2016
Yeah, you go girl! Don't let anyone put you down!