Stacey Solomon rejects magazine's apology after it brands her 'cheap and desperate'
31 August 2018, 11:59 | Updated: 19 October 2018, 15:36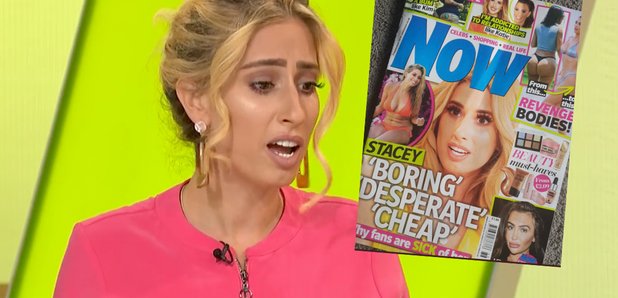 The Loose Women star hit back at Now after they labelled her "cheap and desperate" on the cover of their magazine.
Stacey Solomon has rejected Now Magazine's apology after they branded her "cheap and desperate".
The mum-of-two tweeted a photo of the cover of the magazine and said it was "the meanest thing I've ever seen."
But as she spoke about the cover on Thursday's Loose Women, she explained that her disdain for the publication was deeper than just their criticism of her.
She said that the magazine makes women "feel as though their not good enough" with body shaming and publicising the opinions of trolls.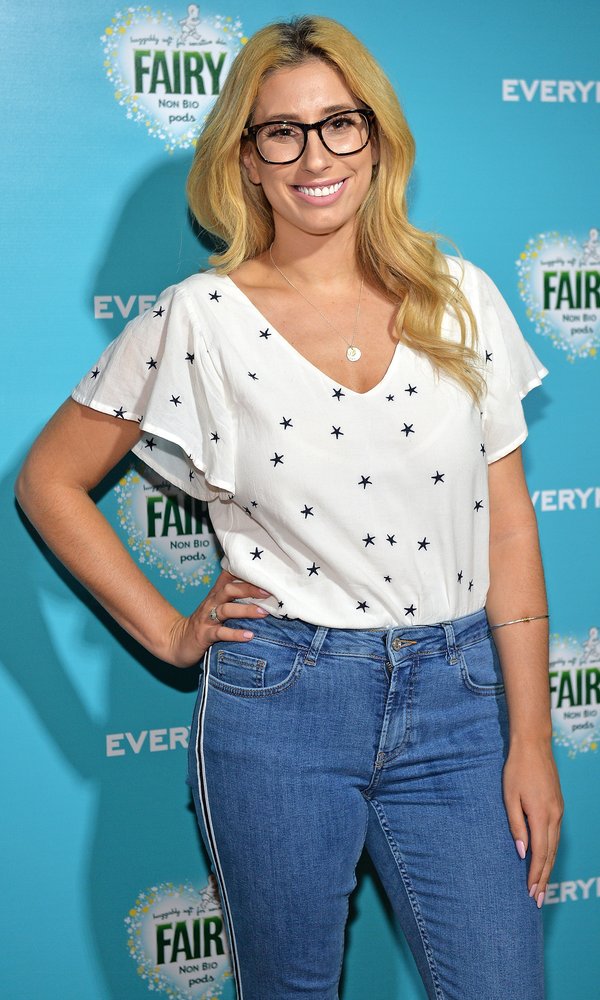 Stacey has hit back after the cruel cover made fun of her positive attitude (Image: Getty)
Speaking about seeing the cover for the first time, Stacey said: "Initially yes it's hurtful, I'm not a robot, I'm a human. But the bigger picture is far more sinister.
"They went on to talk about me and my sense of body confidence and how it's boring and people are getting sick of it.
"These publications are tearing women down and giving them no hope whatsoever in being able to be secure in themselves.
"They don't see the responsibility that lies with them."
Offering her some comfort, co-host Nadia Sawalha said: "We've all felt sad this week on your behalf Stacey. We all hold you very dear, you're super sassy and put out an amazing sense of body positivity."
Stacey also read out a statement from Now magazine, in which they apologised and denied any bullying claims.
They said: "The story featured in this week's issue of Now magazine regarding Stacey Solomon was written on the basis of social media comments about Stacey and is not the opinion of Now magazine.
"We do not encourage or condone bullying in any form. We apologise to Stacey for any distress our story may have caused."
Stacey's comments come after she tweeted an image of the magazine with the message:
That's the meanest thing I've ever seen. @celebsnow ... pic.twitter.com/k8KvuxyXjB

— Stacey Solomon (@StaceySolomon) August 28, 2018
Since then her tweet has been liked over 15,000 times and she's received an outpouring of support from a number of celebrities.