Steph Davis Has Introduced Jeremy McConnell To His Son For The First Time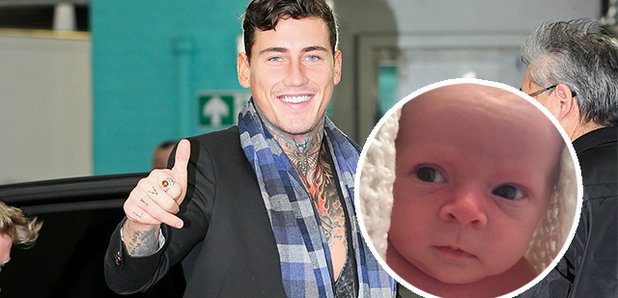 The former 'Hollyoaks' star has posed for the cover of OK! magazine, where her newborn son makes his debut to the world.
After it was revealed last week that Jeremy McConell was in fact the father of Stephanie Davis' new son, Caben-Albi George, many fans wondered when he would come face to face with his son.
Even after the revelation, the par were rumoured to still not be on speaking terms so many wondered how the new potential parenting arrangement might work for the conflicting pair.
But at the weekend the Irish model flew to meet his son for the first time!
A source said to The Sun that Jeremy also got on "extremely well" with ex girlfriend Steph.
"Jeremy spent the weekend in Liverpool and finally got to meet his son for the first time – and spent some time with Steph too," they said.
He also shared this adorable photo to Instagram celebrating his first visit.
Stephanie Davis Reveals The Adorable Name Of Her Bouncing Baby Boy
Stephanie Davis has finally revealed the name of her baby as part of a stunning new photoshoot.
The former 'Hollyoaks' star has posed for the cover of OK! magazine, where her newborn son makes his debut to the world.
Stephanie, 23, who welcomed her little bundle of joy into the world on January 13, is pictured smiling from ear to ear as she holds onto her little baby boy who she has named Caben-Albi George.
The brunette beauty revealed her joy at picking the perfect moniker, as she gushed about parenthood in an exclusive interview with OK! magazine.
Would like to introudice to you.. My WORLD... My best friend, My beautiful baby boy, My one and Only... pic.twitter.com/BM8D6GBhPW

— (@Stephdavis77) 30 January 2017
Speaking to OK! magazine, she explained that one of the names came from her grandfather.
"It actually came to me a few months ago when I was in Tenerife with my mum," Stephanie explained.
"It's not actually a name I'd heard before but it popped into my head and it stuck there. I wanted to give him an unusual name but I also wanted him to be called Albi after my granddad, so I decided to combine the two.
"Caben-Albi is his name but I've mainly just been calling him Caben. I felt dead nervous going in to register his name with my mum and a few friends, though!"
The brunette beauty spent three days in hospital before she eventually gave birth and, although doctors were unsure whether she'd need to have an emergency caesarean section, she managed to get by on an epidural and filmed the whole thing.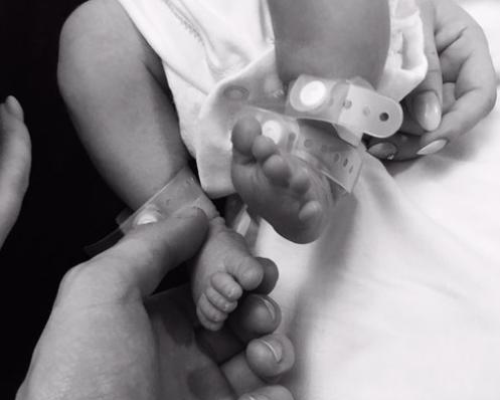 She added to the publication: "I really wanted to document it so I could watch it back whenever I wanted. I've already watched it a few times.
Giving birth was the best thing I've ever done, If I could do it all over again today I would!"
Stephanie and her new addition were then forced to spend another four days under the watchful eye of doctors because Caben developed an infected scratch on his head.
She said: "We were in there for another four days because Caben had to be taken to a special care unit. When he was born we noticed a scratch on his head, which had become red and swollen, so the midwife called the doctor to check him out.
"The doctor was worried he might have an infection, so they put a cannula in his arm to give him some antibiotics. Over the next two days his infection levels were still high, so they had to admit him to the neonatal unit to keep a closer eye on him. We're still not sure how he got the scratch, but he's fine now, thankfully."
It's good to hear mother and baby are doing just fine!