Stephen Mulhern Could Be Hosting His Own Saturday Night Takeaway Spin Off!
1 June 2017, 09:59 | Updated: 14 July 2017, 11:11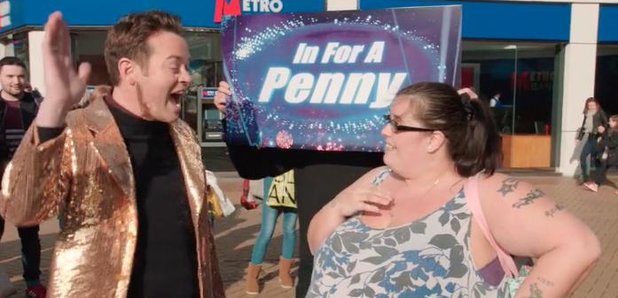 Ant and Dec's co-star could have his own spin off from the popular Saturday night show.
It feels like ages ago that we waved goodbye to another series of Ant and Dec's Saturday Night Takeaway.
But fear not, as there could be a spin off show in the works fronted by the Geordie duo's co-star, star of stage and screen, Stephen Mulhern.
In an exclusive interview with The Sun's Dan Wooton to promote Britain's Got Talent - which Stephen also hosts - he revealed some exciting plans.
Remember his hilarious segment on Saturday Night Takeaway, In For A Penny, In For A Grand? Well, it could become a stand alone show.
In the segment Stephen went out onto high streets across the country to test the public knowledge about one big question - "Name one TV show presented by Stephen Mulhern, star of stage and screen?"
They put in a penny to answer the question and if they get it right they could win a grand. Sounds easy right?
But the funniest part of the clips were always the confused looks on players' faces - and the offended look on Stephen's - when they couldn't answer the question... awkward!
We would DEFINITELY watch a whole programme of that.
He told Dan Wooton: "We're trying to make In For a Penny, In For a Grand its own game show. Ant and Dec asked me to do it, which is really exciting. I just knew it was a winner. It's gone down well. We're hoping to get it off the ground later this year."
He continued: "We just need some time to work on it. Ideally, we'd make the cash prizes bigger too, just to up the ante. I love working with members of the public and I think you can have a lot of fun with them."
He revealed that he would love to go back to the age of game show TV: "When you think back to the golden days of TV with Bruce Forsyth doing the Generation Game or Michael Barrymore doing My Kind of People, they had great interaction with the public.
"Real people are so much fun — there's no airs and graces, like with celebrities."
Sounds good to us, we hope it happens!