Stephen Mulhern says BGT producers won't give him a Golden Buzzer
19 April 2018, 17:31 | Updated: 20 April 2018, 13:19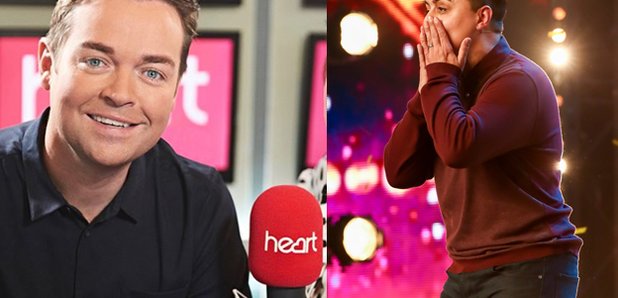 The 41-year-old host of spin-off show Britain's Got More Talent says the decision to withhold him from nominating an act for the semi-finals has been an ongoing issue.
Heart presenter, Stephen Mulhern says he wants Simon Cowell to uphold the promise he made last year and allow him to have his very own Golden Buzzer.
The special feature in the ITV talent show means the judges, in addition to hosts Ant and Dec, get to send through one act each from the auditions straight though to the semi-final.
As host of spin-off show Britain's Got More Talent, Stephen is not currently entitled to this privilege but he told Heart he's been battling with producers to get the decision overturned.
"There's still a lot of arguments going on about my Golden Buzzer," Stephen explained.
"Live on the show, Simon promised me last year — he said 'you will have a Golden Buzzer', then all the producers kicked off because they say I shouldn't have one.
"This is why I need everyone to back me up, somebody needs to grab the bull by the horns and start a campaign and I will support it through thick and thin."
One fan has already started a petition to get Stephen the buzzer he was promised... sign it here.
Do you think Stephen should have a Golden Buzzer? Tweet @thisisheart with the hashtag #GetStephenAGoldenBuzzer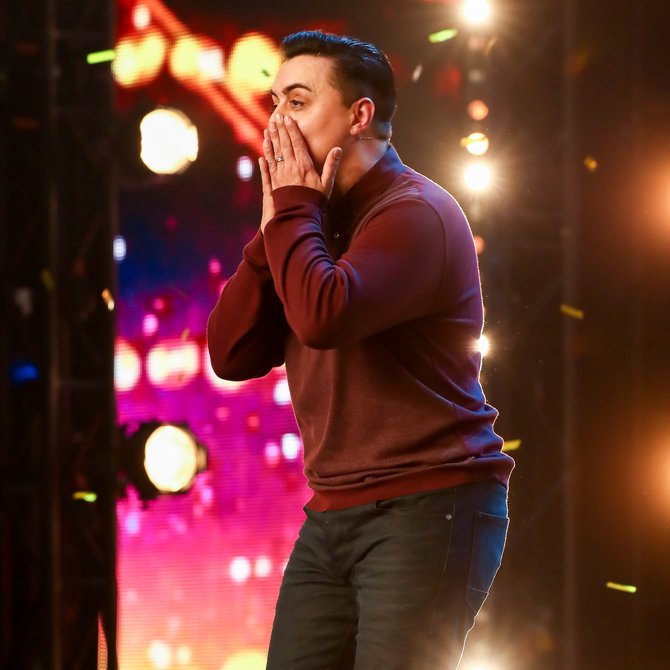 Credit: Rex
This year's first Golden Buzzer was awarded to Marc Spelmann by Ant and Dec after he mesmerised both the judges and viewers with his mind-reading trick when the talent show returned last Saturday.
Now, Stephen claims the magician is not only "incredible" but has a real chance of winning and viewers should be prepared to see a magic act take the crown.
"I think [Marc] really stands a chance," Stephen told us.
"Let's not forget, people used to poo poo magic and always thought it never really stood a chance against the other talent. Now, we've had a winner with.... and two runners-up ..... so, magic has come around with force."
WATCH MORE:
Catch Stephen Mulhern and Emma Willis every Sunday from 9-12 am on Heart!