Stock Up On Tissues As Long Lost Family Returns To TV Tonight
26 July 2017, 15:16 | Updated: 26 July 2017, 15:18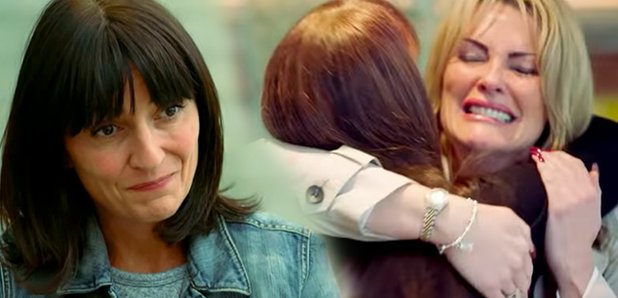 ITV's tearjerking show which reunites long lost families is back.
You might want to stock up on the Kleenex because Long Lost Family returns to ITV tonight!
The show hosted by Davina McCall and Nicky Campbell looks to reunite long lost family members after long years of separation and it makes for some pretty emotional television.
Tonight's episode marks the start of the seventh series which will feature seven episodes and as many love ones who will be reunited with their estranged family over the course of the programme.
But sadly the programme doesn't always bring good news and doesn't always succeed in its endeavour to reunite long lost siblings or family members.
This evening's series premiere will see a father track down a son who he hasn't seen expect for one occasion when he was a small baby. He was put up for adoption against his father's wishes and the programme will attempt to track the long lost child down.
Another story that will be part of this series is that of Mary who is looking for her birth mother a search which has already taken 15 years of her life.
It's bound to be an emotional ride but hopefully we will see some beautiful family reunions unfold on the programme.
We're not sure how Nicky and Davina manage to keep it together - pass us the tissues!