Inside Karen and Kevin Clifton's divorce: The Strictly Come Dancing star's split revealed
10 September 2018, 15:58 | Updated: 10 September 2018, 16:05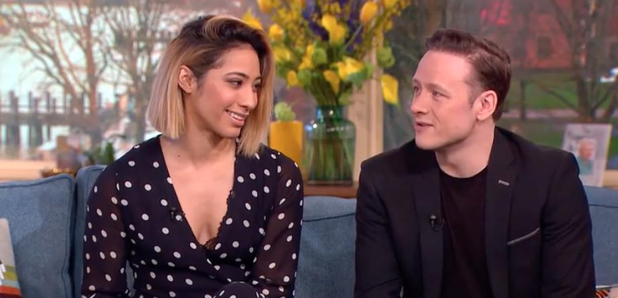 Strictly's professional ballroom dancers Kevin and Karen Clifton announced their split earlier this year.
Strictly Come Dancing has become known in recent years for its infamous curse that has plagued the celebrity participants of the show.
But it's not just the celebrities who have been struck by the curse which has seen some high profile relationships end as a result; but the professional dancers too, including Karen and Kevin Clifton who have announced their divorce.
During the 2017 series of the show, the professional BBC dancers and real life couple announced they were parting ways.
Here's a look at their split as it unfolded from separation to the sad confirmation that they were getting a divorce.
Strictly Come Dancing 2016
Kevin Clifton was paired with celebrity dance partner Louise Redknapp.
Picture: BBC
Karen was reportedly jealous of how close the couple became during rehearsals but the pair have both since insisted they are just good friends and they are very close because of their time on Strictly together.
The pair struggle to keep up their relationship long distance
Speaking to OK! at the 2017 Beauty Awards she discussed the ups and downs of their relationship due to both their careers.
She said: "It's a tough job, especially as we're both doing the same job but in completely different areas so we don't really get to see each other, but like a normal relationship you have your ups and downs and you just work hard to keep everything together.
"But it was really lovely and sweet [his exit speech] because I do have to put up with him, he looks sweet but he's a bit intense sometimes, but you know I love him to bits and it's nice to have him back for a little bit."
Karen spotted with her accountant
Pictures obtained by The Sun showed Karen leaving her home early one morning with her accountant, Stuart Wood.
This added fuel to the fire that Karen and Kevin's relationship was on the rocks however, neither of them have commented on the photos since they were taken.
Picture: BBC
The couple confirm their split
The pair officially confirmed their break up in March 2018. After months of speculation Kevin revealed the sad news to fans via a radio interview.
He said: "We just wanted to let everyone know that privately we are not together anymore but professionally we are stronger than ever before.
"Dance is how we came together and is the glue that has held us together for years now. We've danced on Broadway, the West End, we have five Strictly finals between us.
"We're still the best of friends – we've got a lot of love and respect for each other. I still see Karen pretty much every day… we're always throwing ideas around and putting things together creatively."