Are Joe Sugg and Dianne Buswell dating? Strictly Come Dancing couple's relationship
11 December 2018, 13:37 | Updated: 11 December 2018, 13:42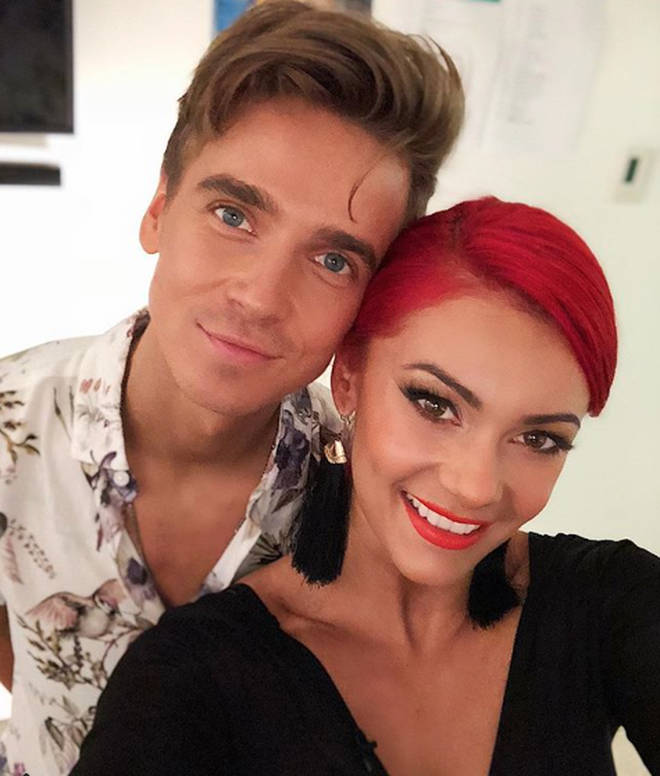 Joe Sugg and Dianne Bussell have prompted rumours they are dating after she split from Emmerdale star Anthony Quinlan. We look at their growing relationship.
All eyes will be on Joe Sugg and Dianne Bussell at the Strictly Come Dancing final as fans continue to speculate as to whether the pair are in a relationship.
Youtuber Joe, 27, was first linked to Dianne, 29, back in November, when The Sun revealed the couple had continued their chemistry outside of the ballroom and were caught kissing on a night out.
Dianne splits with boyfriend Anthony
It was reported that Dianne split from her long-term boyfriend Anthony Quinlan over fears her relationship with Joe was becoming too close, prompting rumours the Strictly curse had struck again.
A source revealed: "Everyone on set's been discussing how close they'd become. It did not go unnoticed by Anthony."
It wasn't long before Dianne ended her 10-month romance with Anthony after working hard to maintain their long distance relationship.
The source added: "He's up north and she's down south and things just weren't working anymore so they've knocked it on the head despite being quite serious.
"She's having a lot of fun with the show at the moment and is enjoying spending time with her dance partner Joe."
Joe Sugg and Dianne Buswell relationship
It was reported that Dianne had kissed Joe prior to her split with Anthony and she was even pictured arriving at Joe's house with an overnight bag.
What's more, the couple were then spotted snuggling on the sofa and enjoying a date at Thorpe Park.
The pair also remained coy when quizzed about their relationship on This Morning.
When Phillip Schofield put them on the spot, Joe tried to change the subject, saying: "It's so nice I have met such a good friend in Dianne. We haven't got time to think of anything else."
Grilling them further, Phillip said: "Is that a no?"
Laughing and blushing, Joe replied again: "We are so busy dancing…"