Kevin Clifton says winning Strictly is "not the most important thing" as he heads into the final for the FIFTH time
15 December 2018, 00:05 | Updated: 15 April 2019, 09:57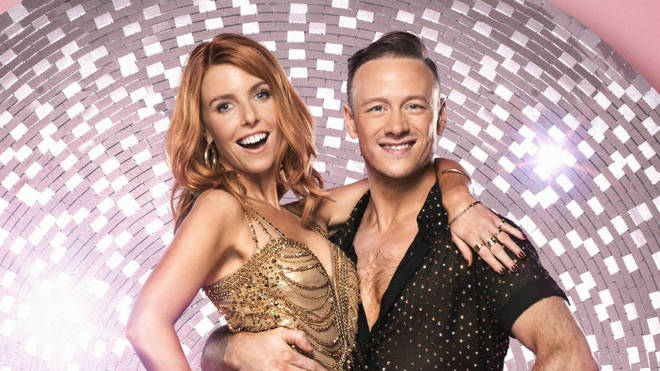 Kevin Clifton has made it to the final four times previously but has never bagged the top spot. Will this year be the moment he is crowned Strictly Come Dancing champion with his celebrity dance partner Stacey Dooley?
Kevin Clifton, 36, has become a firm favourite with Strictly Come Dancing fans since he joined the show in 2013 and since then his track record in the competition hasn't been bad either.
Read more: Strictly fans call 'fix!' as Radio Times predicted four finalists a month ago
He has reached the coveted Strictly Come Dancing final five times out of his six series on the show thanks to his success with partners, Susanna Reid, Frankie Bridge, Kellie Bright, Louise Redknapp and now his current celebrity dancer Stacey Dooley, 31.
Speaking at the Strictly Come Dancing final press conference he seemed a bit fed up with constantly coming in touching distance to the coveted Strictly Come Dancing trophy.
But when asked what winning the competition would mean to him after coming so close so many times he spoke about thinking about the bigger picture and not getting bogged down with winning.
He said:"I think the bigger picture is totally what it's about and the winning is not the most important thing in the world."
"People come up to us and say 'I just want to say thank you for how much joy you all bring when there's loads of stuff going on in the world that isn't as cool. Strictly is the one thing where we all sit down on a Saturday and we all just love it'."
But he joked: "Although I am speaking from someone who seems to be runner up every single year."
His dance partner Stacey interjected and reminded him that "It's all about keeping things in perspective".
"The world wont stop spinning if we don't win Strictly! We'll just carry on with our lives."
But Kevin swiftly interrupted and joked: "But all of us would really love to win...just once!"
The winner of Strictly Come Dancing 2018 will be revealed tonight on BBC One.