Disney Fans Can't Get Over Strictly Come Dancing's 'Best Ever' Opening Sequence 
9 October 2017, 09:18 | Updated: 9 October 2017, 09:19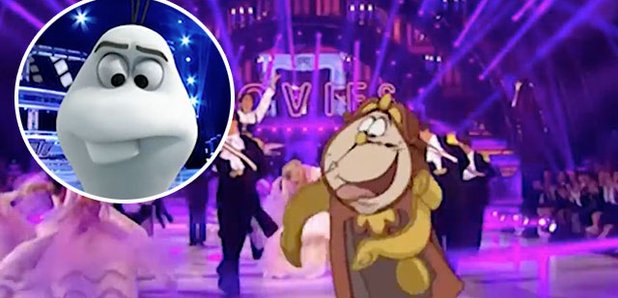 Appearances from Frozen's Olaf and Beauty and The Beast's Cogsworth sent Twitter into a frenzy 
We see the professionals dance every week, but something about throwing a bunch of Disney characters out on the floor makes things a hell of a lot more exciting.
Last night's movie week opening sequence on Strictly Come Dancing had viewers in awe as the likes of Frozen's Olaf and Tigger hit the stage for a little dance with the professionals.
All the magic began, the moment that Brendan Cole opened up a Mickey Mouse shape vault, letting out classic animated characters such as Flounder from The Little Mermaid and Aladdin's monkey!
Twitter fans were in agreement over it being the "best opening ever" whilst discussing the fact that BBC must've forked out quite a bit for the "epic" animated display!
Best @bbcstrictly professional open dance ever!!!! #Strictly #StrictlyComeDancing2017 pic.twitter.com/dp0o3wBDHv

— Ellie Bland (@elliegilbert123) 8 October 2017
Why am I crying watching the opening to #Strictly hahahaha

— Deirdre Lavin (@deirdrelavin1) 8 October 2017
Bloody hell. How much did the BBC pay Disney to use these songs/animated skits on #Strictly?!

— (@MsSarahJennifer) 8 October 2017
Oh my goodness. Strictly opening dance - this is EPIC!!!! #Strictly

— Land of Lawson (@landoflawson) 8 October 2017
No pressure, for next week then!
Watch More: