Susanna Reid condemns Will Smith as she clashes with Richard Madeley over Oscars controversy
28 March 2022, 10:23 | Updated: 28 March 2022, 10:37
The Good Morning Britain presenters discussed Will Smith slapping Chris Rock at the Oscars last night.
Susanna Reid has condemned Will Smith following the Oscars controversy, saying it's 'not ok' to hit someone.
Listen on Global Player: Join Dev live backstage at the Concert for Ukraine
Will Smith walked on stage and slapped host Chris Rock at last night's ceremony after he made a joke about his wife Jada Pinkett Smith's hair.
Jada has previously spoken out about shaving her hair because of suffering from alopecia, and Chris poked fun at her short hair by joking: "Jada, can't wait for GI Jane 2."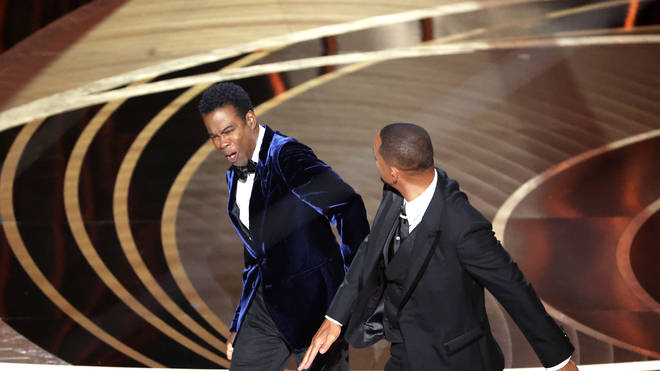 After marching on stage, shouted at him to "Keep my wife's name out of your f****** mouth."
Will later apologised after he won the award for Best Actor at the ceremony.
Susanna and Richard Madeley discussed the incident on this morning's episode of Good Morning Britain, with Susanna saying: "He doesn't merit a slap. It's not okay, sorry, slapping people is not okay."
Ruchard then said: "I'm not justifying what he did but I can see why 50 per cent of our viewers think it's okay. We saw a moment of flawed humanity."
Elsewhere in the chat, Susanna said: "Obviously you can see Will was furious about was said - and I'm not defending the joke - but really? We're in 2022 and it's OK to get up on stage and hit somebody?"
To this, Richard responded: "It's clearly not OK, but it's happened. And once it's happened, you have to analyse the motives behind it.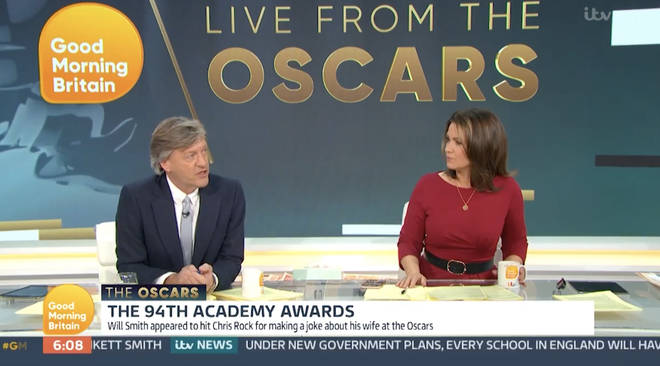 "What I'm trying to suggest is, although you can say it was wrong, was it something you can say was understandable in the heat of the moment?"
To this, Susanna replied: "I understand that he did it, I don't think it's OK that he did it. I love Will Smith, he's an absolutely lovely guy, whenever I've interviewed him he's been utterly charming and lovely..."
Richard then went on to claim Chris Rock was 'unpleasant' when he previously interviewed him with his wife Judy Finnigan.