The Apprentice stars Michaela and Harrison reveal they're expecting a baby after secret show romance
10 June 2018, 10:30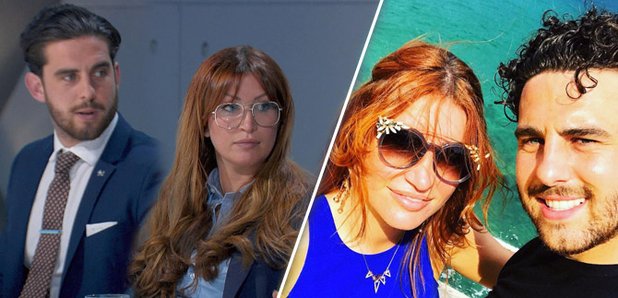 It was revealed earlier this year that the businesswoman Michaela and property developer Harrison are in a "fully-fledged relationship" after they began secretly dating while shooting The Apprentice last summer.
Nearly one year after filming the show,

The Apprentice's

Michaela Wain and Harrison Jones have announced they are expecting a baby together.

Michaela - who is already mum to a son named Harrison - told The Sun she's "very happy" to be welcoming another child and joked that the pair had "won 'The Apprentice' because they found love together.

Sharing a link to an article about her pregnancy, she tweeted: "Well I guess it's out there. Me and @jones_harrison are gonna be having a little one. who says we didn't win the apprentice (sic)."

The couple's relationship was revealed in January with a source explaining that there was a connection between them since they first met.

The source explained: "There was always a connection between them but they tried to resist their urges during filming. They're now in a fully-fledged relationship and have been spending a lot of time together.

"Michaela was keen to publicly announce their romance but Harrison was more reserved about the idea. They are smitten with each other though. And other contestants from their series have been so happy to see they've made it official."

However, the couple aren't just partners romantically as they also decided to go into a construction business together and now have their own joint company.

The last series of 'The Apprentice' also saw love blossom for contestants James White and Jade English, who reportedly enjoyed a fling while filming, resulting in James' split from Laura Chase.

And Andrew Brady was also rumoured to be enjoying a fling with now-married candidate Anisa Topan.