Britain's Got Talent Missing People Choir Have Had A MAJOR Breakthrough
12 June 2017, 12:09 | Updated: 14 July 2017, 11:11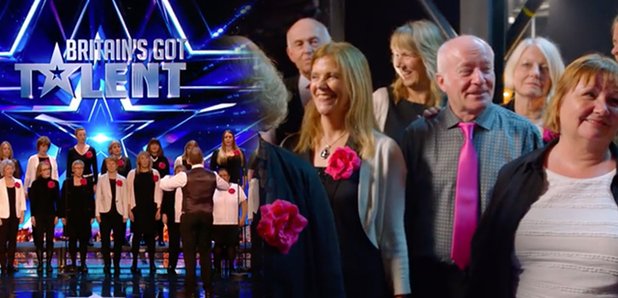 The choir performed on the talent show and caught the attention of a missing thirteen year old boy.
Britain's Got Talent has finished for another year but the effects of the most recent series are still being felt across the country.
Those who tuned in will remember the Missing People Choir who took part in this year's show. For those who aren't familiar, they are a choir brought together to inspire people to come forward with any information about various missing people across the UK.
The choir is comprised of singers who have a missing family member or loved one alongside volunteers from the charity, Missing People.
Their performances are poignant tributes to those who have gone missing and they perform in front of the faces of those who are still yet to be found.
During one of their performances on Britain's Got Talent this year the face of a missing boy, now thirteen, was shown behind the choir as they sang.
In an incredible turn of events the 13-year-old, who can't be named, got in touch with his mother after seeing the group perform on the ITV show.
The co-founder of the Missing People choir Clare Cook said "We are delighted to announce that a 13-year old missing child who we appealed for on 'Britain's Got Talent' during the Missing People Choir's performance saw his appeal and called his mum. He is now home safe and well."
Their performance has also sparked leads into the search for Tom Moore who disappeared when he was thirty and has been missing for fourteen years.
Despite the incredible work they do and reducing the judges to tears during their first audition with their original song 'I Miss You', they got knocked out in the semi-finals and ended up in eighth place.
But the reward of reuniting a young boy with his family and bringing huge coverage to a fantastic cause is surely better than winning any day - what truly fantastic work they do!
For more information about the Missing People choir and the Missing People charity visit their website here.