The Chase Viewers Have Ridiculed A Poor Contestant For This Silly Answer
22 September 2017, 11:50 | Updated: 22 September 2017, 12:07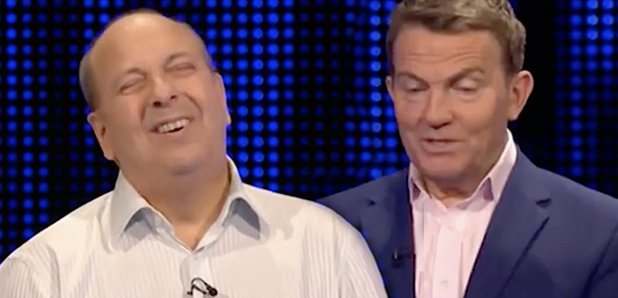 The Chase fans were not impressed with 61-year-old Simon's answer to a particular question.
If you sign yourself up to The Chase the chances are you fancy yourself as a bit of a general knowledge buff.
The Chasers are a formidably intelligent bunch meaning most of the questions are pretty tough, but every so often, host Bradley Walsh throws in an easy one just to catch contestants off guard.
And that is certainly what happened to poor Simon from St Neots when he came under pressure during the quick fire cash-builder round of the programme.
Things started off well for Simon as he quickly racked up £2,000 but he had a bit of a wobble during a question that seemed pretty easy in comparison to some that came before.
Bradley asked "What is the most commonly used food energy unit around the world?" to which Simon oddly answered "potato" leaving viewers at home scratching their heads.
I just caught up on #TheChase and almost fell off the chair "the most commonly used food energy unit" POTATO!!!

— LordGreystoke (@PolygoniaSpec) September 21, 2017
Anyone who answers potato to a calorie question deserves to lose. #thechase

— HāI®✂©üTTē® (@johndubskierx) September 21, 2017
It's certainly safe to say the answer wasn't potato, it was calories of course! Oh Simon.
Stunned, host Bradley couldn't believe what had just happened and exclaimed "potato!" but Simon managed to regain composure and bag £4,000 in the cash builder.
We bet he won't forget the answer to that question in a hurry!