The First Love Island Engagement Has Already Happened!
18 September 2017, 11:12 | Updated: 13 April 2018, 15:58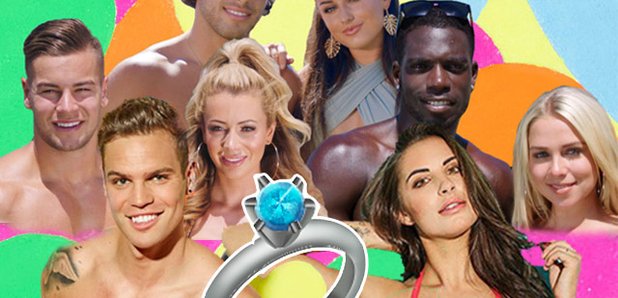 Dom said he loved Jess the moment he left the Love Island villa, and boy did he mean it!
Just 3 months after Love Island Dom and Jess have announced their engagement!
Jess revealed their happy news to OK! Magazine saying, "It happened the night before the TV Choice Awards. We were staying in a lovely apartment in London. Dom filled it with flowers and had got us a bottle of champagne"
"I was grinning like a Cheshire Cat when Dom got down on one knee – he said afterwards that he had never seen me smile like that!"
The pair who have now moved in together plan to have a destination wedding next summer. Jess explained: "We'd like to do it abroad, either in the south of France or somewhere in Greece like Santorini. We don't want a big wedding, I only want our close friends and family there because, to me, that is what your wedding day is about"
Explaining his quick decision, Dom told OK! "If I'd waited I don't know when it would have had time to do it because we're so busy at the moment. It felt like the right time"
Well that's one way of keeping muggy Mike away! Congrats guys!
Watch more: