This Is Why That Come Dine With Me Contestant Was Removed Mid Show
13 January 2017, 13:15 | Updated: 14 July 2017, 11:11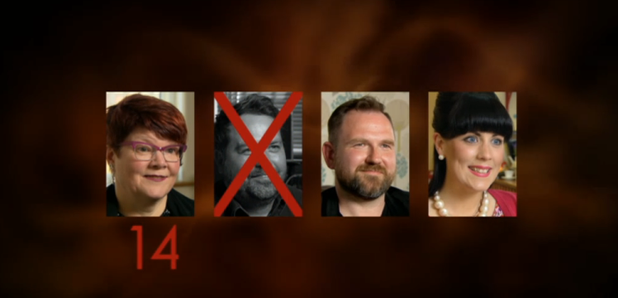 Fans have been trying to work out why contestant Rory was removed from an episode of Come Dine With Me mid show. Now we know why.
Earlier this week, viewers were left baffled after a contestant was booted off Come Dine With Me mid episode, following an explosive argument with a fellow contestant.
During the episode which took place in central Scotland, contestant Rory clashed with a fellow diner over Take That around the dinner table. And then, without warning, narrator David Lamb informed us that following events that took place after the dinner party, Rory had been removed.
Exactly what those events were remained a mystery, until now.
Speaking to Dunfermline Press, contestant Jennifer Judge, who hosted the first night of the week of dinner parties, said: "On the first night everybody came to mine and on the second night the host had a bit of argument with the other gentleman.
"The producer said if the host didn't apologise he would get kicked off the show and he didn't!"
So, there you have it. Rory was removed from the show for not apologising to a fellow contestant over an argument that appeared to start over Take That.
However, Jennifer did say that it wasn't a terrible experience all around and remains friends with the other two remaining contestant.
She said: "I loved meeting the others and me and my husband are going along to one of their 40th birthdays."