WATCH: This Morning Spark Debate Over Setting Homework During The Holidays
27 October 2017, 12:01 | Updated: 27 October 2017, 12:06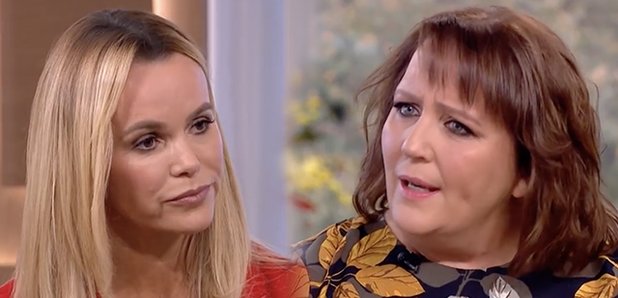 This Morning started a big Twitter debate over whether homework should be allowed during the school holidays.
This Morning cover a wide variety of topics including showbiz, fashion, bizarre news and their fair share of controversial debates.
This week Ben Shephard and Amanda Holden have been stepping in for Holly and Phil who are away during half term and got into a discussion about whether homework should be allowed during the school holidays.
They were joined on the sofa by parent Clair Muldoon who is keen to banish homework during half term and head teacher Christine Cuniffe who is in favour of work during the holidays.
Deb Thomson who was on holiday in Greece for the break from school (it is October half term this week for schools in England and Wales) joined in the chat via Skype to give her thoughts.
She explained how she told her children to not bring their homework with them on holiday because "it's a family holiday and we get very little time with them as it is."
However Christine, who is a head teacher argued that it helps to continue the structure that exists during term times when they are away from school on a break.
Of course with many of the debates on this morning the conversation continued at home with viewers chiming in with their thoughts on Twitter.
I'm a teacher - no homework in holidays for my classes - let kids be kids, plenty of time to work the rest of their life! #ThisMorning

— Fiona (@Fnjnryn) October 26, 2017
Problem is, the kids that probably should do their homework, don't. It's pointless. #ThisMorning

— J (@Zirafa90) October 26, 2017
OMG #Thismorning When I was a kid we had loads of homework no one ever complained, what the hell is happening to the world. #GetaLife

— sue tilbury (@susie_retro) October 26, 2017
#ThisMorning we've just came home from Portugal and half the time there my 12 year old has worried about how much homework she has

— nicola Martin (@nikkiwe69) October 26, 2017
What was particularly interesting was the amount of teachers on Twitter who admitted they didn't give their classes homework for the holidays and wanted 'kids to be kids'.
We want to know your thoughts on the touchy subject! Vote in our poll below...