Fans Go Into Meltdown As This Morning Presenter Makes Shock Return After 8 Years!
22 December 2017, 11:11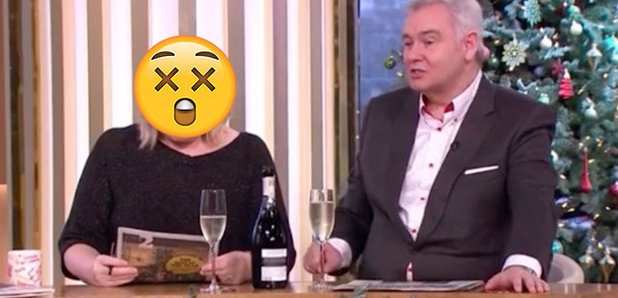 Fans were overjoyed to welcome back Fern Britton to the show.
It's been a good eight years since she left the show, but as a festive one-off, Ferne Britton made a return to This Morning and fans couldn't get enough.
The former presenter had left the show on bad terms with reports that she was angry about the pay gap between herself and Phillip Schofield.
Her salary was said to be significantly lower than Phil's and after her departure they were no longer in touch.
Though with Phil away on yesterday's show, Fern discussed her new ITV quiz show 'A Right Royal Quiz' with Eamonn Holmes and Ruth Langsford.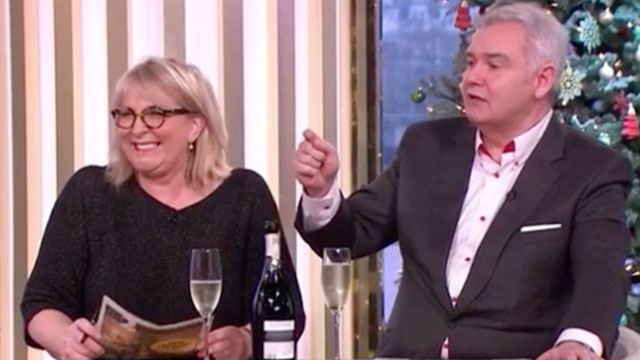 Her husband Phil Vickery later joined them for a fun Christmas cookery segment.
Fans took to Twitter to voice their excitement for her return. Fans wrote: "How lovely to see @fern_britton on #thismorning", "@Fern_Britton that has made my year! You back on the #thismorning sofa".
How lovely to see @Fern_Britton on @thismorning

— Kathy (@KathySomerset) December 21, 2017
So lovely to see @Fern_Britton back on @thismorning 's sofa!!!

— Little Ragamuffin (@LRagamuffin) December 21, 2017
Another added "Wish you were back for good Fern, miss you on the show."
Meanwhile, others couldn't help but notice that she only shows her face on the programme when Phil's away. One fan said: "It's always quite telling that @fern_britton is only ever on #thismorning when Eamonn and Ruth are presenting."
When Fern left back in 2009, she was believed to be earning £750,000 from ITV, while Phillip was reportedly on £1million.
A source told The Mirror at the time: "Fern has not been happy with the way things have gone and she feels she and the show are being undervalued.
"As one of the most recognisable faces on TV she is not being paid anything like what Phillip is. Fern simply isn't enjoying the show as she once did. She felt she was living in Phillip's shadow and decided it was time to move on."
It appears that times have now changed however, as Phil's current co-host, Holly Willoughby was recently reported to earn the same amount as him at £600,000.
Well that's at least one positive to draw from all of this! Great to have you back, Ferne.
Watch more: