This Is The Moment Holly Willoughby Ruined Star Wars On Live TV!
14 December 2017, 15:00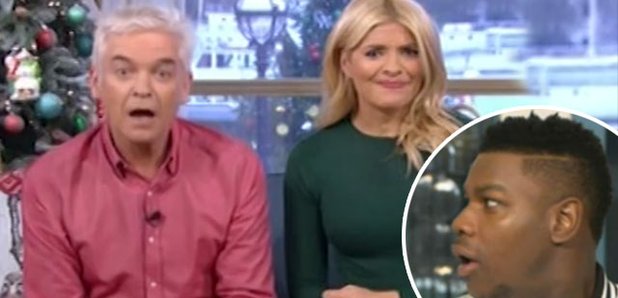 WARNING: Huge Star Wars spoiler below!
Holly Willoughby is no stranger to the odd blunder now and then, but just yesterday she enraged Star Wars fans everywhere.
As herself and Phil interviewed Star Wars actor, John Boyega, she let the huge spoiler that fans have been waiting two years to find out, slip.
During the conversation with the star who plays Finn in The Last Jedi, Holly said: "Fans will be very excited because Yoda is back!" - to which John pulled the ultimate shocked face, looked over to the people in the room and went completely silent as he tried to get some words together.
His first reaction, (and rightfully so!) was to tell Holly off for the blunder, saying: "Oh, Holly. Holly. Holly. You can't tell the fans exactly what happens!"
Trying to backtrack, Holly claimed that she thought it was "out there". But John weren't having it and went on to say: "Gosh! Things happen, get your ticket. Man, I can't reveal that."
AWKWARD.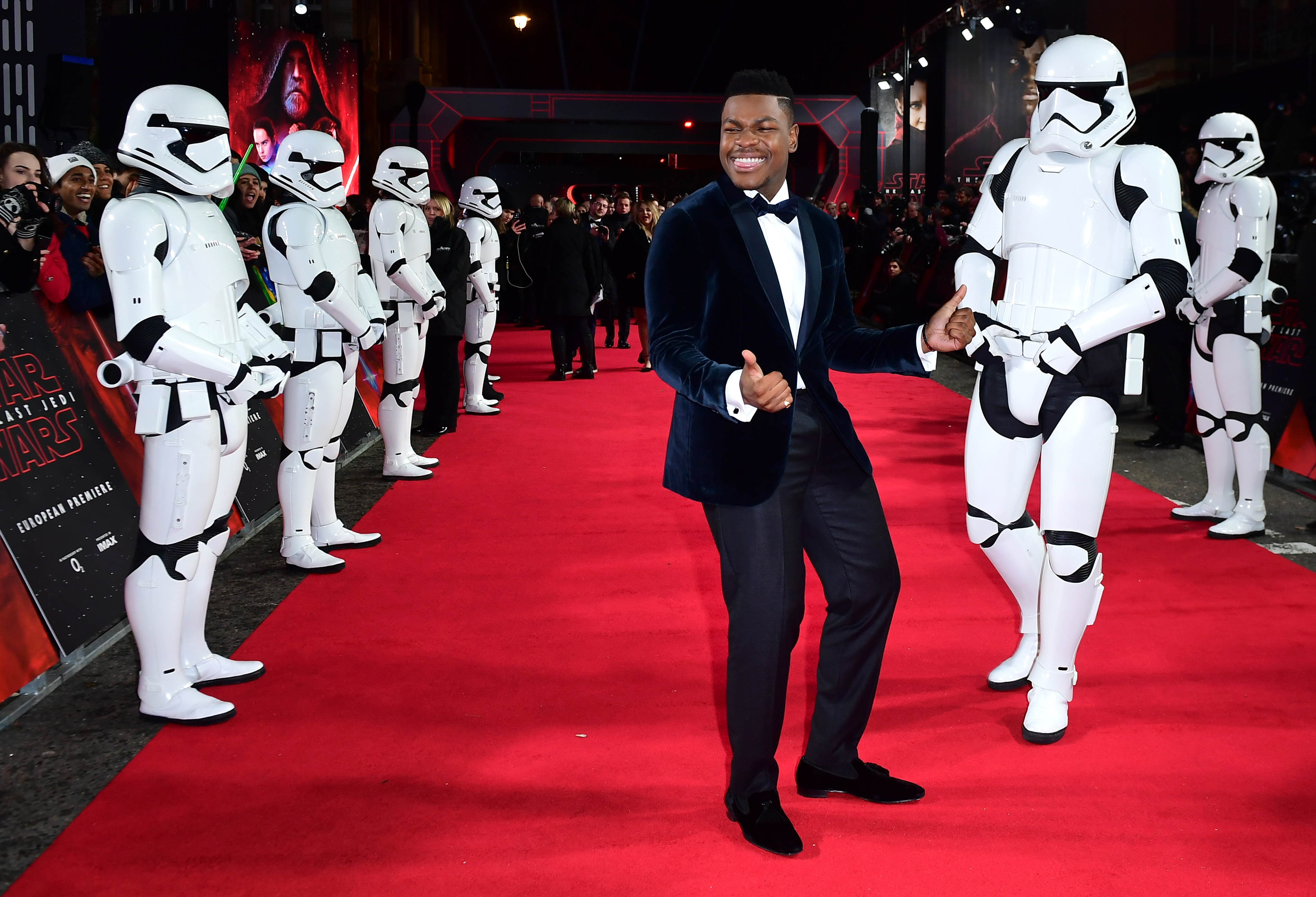 Trying to save her skin Holly later added: "Maybe Yoda isn't back? Maybe it was just a short alien." But the damage had already been done.
Meanwhile, fans were in uproar over Holly's mistake. One tweeted: "I very rarely watch #ThisMorning the one occassion it's on and Holly drops a HUGE(!) #StarWarsTheLastJedi spoiler!! Thanks for that!"
Another linked Holly to Prue Leith (following her major blunder this year) saying: "*major spoiler* wtf!! Worst interview ever. Holly should get a job on bakeoff."
Others thanked John Boyega for not letting the spoiler unwravel any further, with one person tweeting: "Massive #starwars spoiler on #ThisMorning well done @hollywills. Good save @JohnBoyega"
Not ideal to say the least, but John's reaction was priceless!
Watch more: