WATCH! This Toddler Causes £1000 of Damage Within 30 Seconds Of Being Left Alone
16 November 2017, 17:19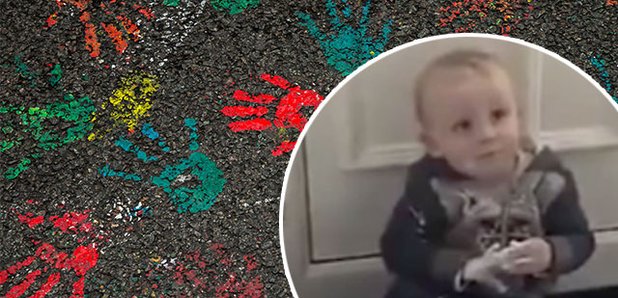 Every parents worst nightmare...
If you're leaving your baby unattended for the shortest amount of time, be prepared for the worst! This is something that eighteen-month-old Jacob Frew's mum found out the hard way.
After leaving Jacob alone for 30 seconds his mother, Nicola came back to £1000 worth of damage - as the toddler decided to tip paint on the floor of his gran's hallway.
She quickly ran a bath for her son to get the paint off saying: "I'd only left Jacob unattended for 30 seconds as I was trying to tidy up all his toys before my mum came home from work."
"I couldn't believe he'd managed to create such a disaster in less than one minute, there was gloss paint all over the black carpet, it looked awful.
"I have no idea how Jacob managed to open the paint as it was a new pot and they're normally always so secure."
Jacob on the other hand felt no sympathy, later laughing at him mum as she scrubbed the floor!
Watch More: