Tom And Giovanna Fletcher Join In The Glitziest Mannequin Challenge Yet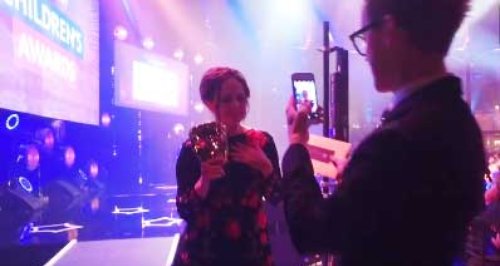 The couple take part in the most glamorous free-frame video so far!
They're known as one of the most down to earth and all round lovely couples in Showbiz, but Mr and Mrs Fletcher enjoyed a night getting dolled up and going out on the town together for a change.
The young parents presented an award at the British Academy Children's Awards and couldn't help getting involved in the latest craze whilst they were there.
The McFly rocker and his vlogger wife took part in the latest Mannequin challenge: A freeze-frame game where celebrities hold their pose for a few seconds and someone films the scene.
Check out their brilliant efforts:
Think our Children's Awards #mannequinchallenge is good enough to win a BAFTA?#BAFTAKids pic.twitter.com/svTiL3wLGh

— BAFTA (@BAFTA) November 20, 2016
Did you spot Buzz and Buddy Fletcher's gorgeous mum and dad at the start?
The couple looked fabulous on the night:
Enjoy photos from tonight's Children's Awards red carpet, ceremony & backstage! https://t.co/ur03DS3v48 #BAFTAKids pic.twitter.com/NCuhvFkYCZ

— BAFTA (@BAFTA) November 20, 2016