Tom Hanks Stumbles Upon A Couple's Wedding Photoshoot And The Snaps Are EPIC!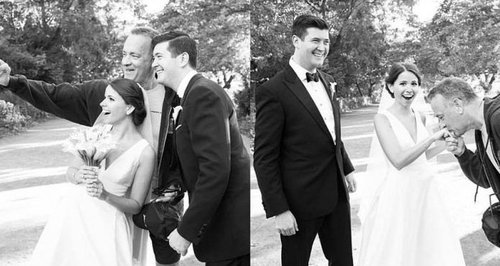 It's not every day that your wedding photoshoot gets crashed by a major Hollywood A-lister!
Your wedding photoshoot is one of the most magical days of a couple's life together.
But one particular pair got more than they bargained for when their special picture shoot was interrupted by none other than TOM HANKS, who happened to be wandering through Central Park on the gorgeous Autumn day.
The superstar couldn't resist crashing the snaps...but judging from their grins, the couple didn't seem to mind too much!
Take a look at the stunning black and white snaps below... #PHOTOBOMB!
The 'Castaway' actor even posted one of the selfies to his own Instagram account. Take a look!