Torvill And Dean Address Backlash Over Stephanie's Dancing On Ice Exit
25 January 2018, 14:21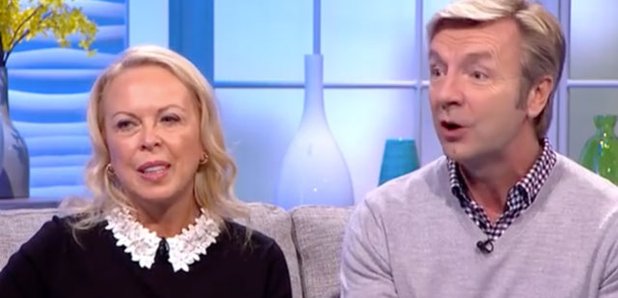 Christopher Dean and Jayne Torvill explain their reasons behind sending Stephanie Waring home.
Following this weekend's Dancing On Ice, many fans were far from impressed that Hollyoaks' Stephanie Waring was sent home.
The main reason behind the backlash was the fact that Lemar had a stumble on the ice, but was still saved by judges, Jayne Torvill and Christopher Dean.
Appearing on Lorraine, Jayne explained: "It wasn't a hard decision for us because it is a skating competition and, stumbling aside, Lemar did more skating, and certainly on his own as well."
Chris added: "When you look at the overall picture, Lemar could stand up by himself, he could propel himself, he could skate faster over the ice, forwards and backwards.
"He had a stumble, but when you look at the quality overall it was still greater.
"We're here to promote the skating side of it, and so we want to see a good skater."
Elsewhere, Stephanie explained in a This Morning interview following her exit that: "I've had an incredible reaction from fans and Twitter, a bit of outrage.
"I was like, 'We can't make a mistake as it all rests on this one skate'. I was confused, there was a trip, and yet I'm the one to go home! It's a lot of hard work down the toilet."
We're sorry to see you go Stephanie!
Watch more: