These Are The Most Watched British TV Moments Of ALL TIME!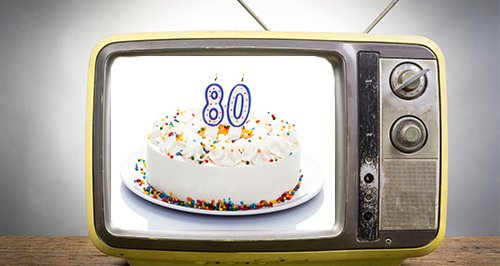 As British telly turns 80 this week, here's a look at the most popular shows in TV history!
This week marks EIGHTY YEARS since TV started in the UK.
On the 2nd November 1936 at 3pm, the BBC broadcast its first programme from Ally Pally - and haven't we come a long way since then!
To celebrate the past eighty years of British telly, the Press Association compiled the most watched shows based on viewing figures from the Broadcasters Audience Research Board.
And don't worry, the list isn't just Royal Weddings and football matches, its based solely on programmes made for TV.
So who do you think the winner will be?
Drumroll please...
And the winner is...
Only Fools And Horses!
The classic 80's and 90's sit-com topped the chart of the most watched British TV shows in telly history!
The episode that catapulted it to the top of the list is the Christmas special from 1996 which aired on the 29th Dececember. It was the episode which famously saw Rodney Trotter stumble across an 18th century watch.
Three other Only Fools And Horses episodes also saw their way into the most watched and of course included the HILARIOUS Batman and Robin fancy dress episode which was 12th on the list.
Here's a rundown of the full chart...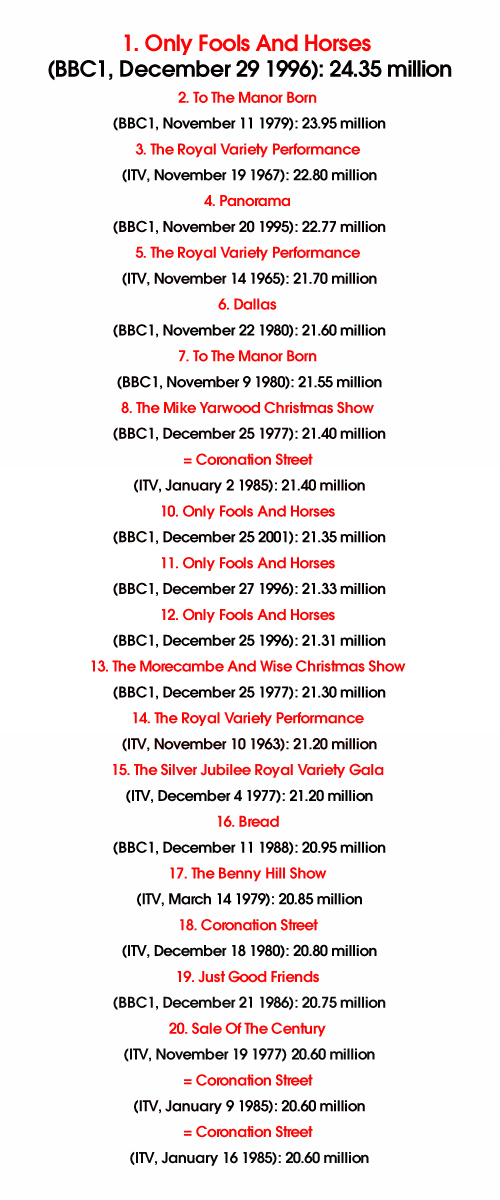 Do you remember some of those? All classics but also A LOT of Christmas specials thrown in there.
It goes to show how much us Brits love festive telly, but we are super surprised that not one single programme on British TV from the past 15 years made the cut.
No Bake Off, X Factor or even ANY episodes of Eastenders where Coronation Street has popped up more than once in the top.
But thats some serious TV nostalgia right there... bring back Only Fools And Horses please!