TV's Biggest Hunks Rival Loose Women's Cheeky Body Confidence Campaign
25 September 2017, 14:55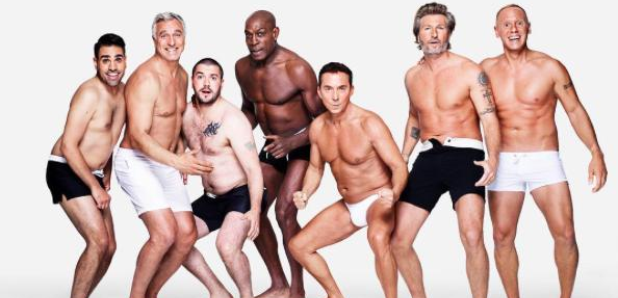 Baring their warts and all, the men were more than happy to show off all of their imperfections for photoshoot, which aims to highlight body confidence issues affecting men
TV's ballsiest men stripped off for a cheeky new photoshoot to promote body confidence.
Shayne Ward, Robbie Savage and even Judge Rinder were just a few of the famous faces who stripped down to their boxers to take part in the Loose Women Body Stories campaign.
Baring their warts and all, the men were more than happy to show off all of their imperfections for photoshoot, which aims to highlight body confidence issues affecting men — from childhood insecurities to life-changing illness, eating disorders, steroid abuse, sexuality and fame.
The campaign comes after the ITV undertook research in conjunction OnePoll which shockingly revealed a quarter of men aren't happy with any of their body parts while around half have concerns about their weight.
Almost three out of every four of the 2,000 men who answered questions in the survey were unable to talk to anyone about how they feel about their body.
Now stars such as Frank Bruno have spoken out about the struggles they've faced, and want to encourage more men to feel good in their skin.
He said: "Sometimes you don't feel right within yourself, you feel down and lazy.
"I went through a stage where I had mental breakdowns. Sometimes boxing can mask mental ­illness, I retired then I was sitting at home without a purpose, most days doing nothing. It all came crashing down.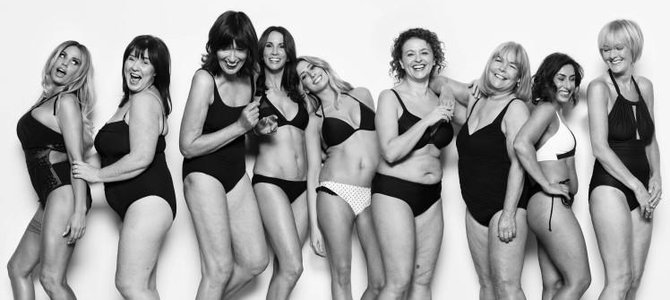 "If I wake feeling anxious I go to the gym and channel myself. The sad thing with youngsters is they want to look bigger than they are, puffed out and solid.
"But you've got to get the right balance because life is not a sprint, it's a marathon. Love yourself as much as you can. If you can't love yourself, who can love you?"
The campaign comes after the Loose Women panel all opted to take part in a black and white photoshoot for the same cause.