University Challenge Star Branded 'Hero' After Last Night's Tense Episode
11 April 2017, 09:46 | Updated: 14 July 2017, 11:11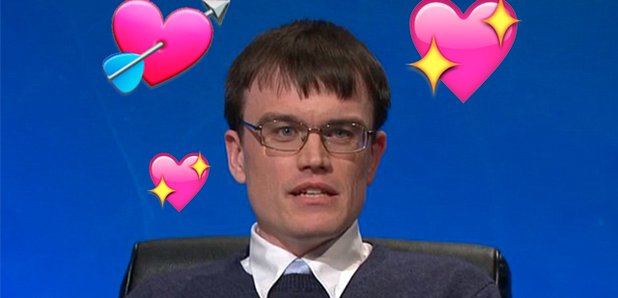 Eric Monkman stole the hearts of University Challenge fans this series who were heartbroken to see him defeated at last.
When you think of University Challenge the phrase 'on the edge of your seat' probably doesn't come to mind.
The hallowed game show takes Britain's ivy league equivalents through their paces with ridiculously hard questions in order to take their university team through to the final and win.
Many of us watching do so in the hope of getting at least one question right and then feeling like a right clever clogs for the rest of the week.
But these series, fans have been watching for one man only....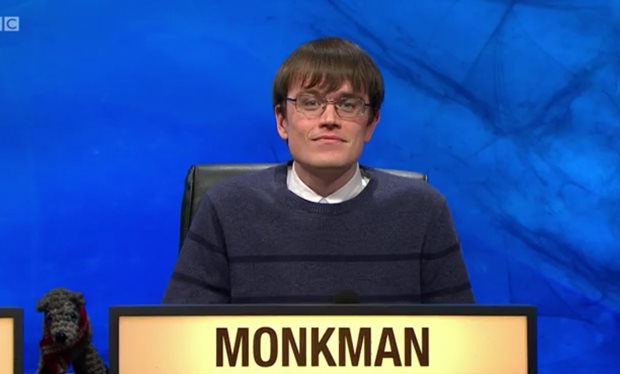 Eric Monkman!
He is a Canadian student from Cambridge University's Wolfs College who has been the source of LOTS of Twitter love over the past few weeks of the competition.
This is thanks to his passionate answers to questions and his incredibly animated face!
So Monkman falls at the final hurdle in #UniversityChallenge. If knowledge be the sword one might say... pic.twitter.com/ZWYSyGk9TN

— Paul Shaddock (@theonetrueshad) April 10, 2017
But last night, in a tense battle with Oxford University's Balliol College, his team finally surrendered defeat.
Despite commiserations, fans rallied around him and branded him a 'hero' and the 'people's champion' on Twitter thanks to his quick fire question answering skills.
Retweet if #Monkman is still your hero even though his team didn't win the #UniversityChallenge final! pic.twitter.com/k8vx3Fu8Zp

— Hacker T Dog (@CBBC_Hacker) April 10, 2017
It's all over. Thanks for the memories Monkman - you brilliant, brilliant, BRILLIANT man #universitychallenge #monkman pic.twitter.com/JmH9NTClpP

— Annie Morris (@DesperateAnnie) April 10, 2017
Even the hashtag #Monkmania was trending!
But we will leave you with one final word from Monkman himself...
I'll say it one more time: I really appreciate the support of my viewers and followers. I never expected such a response.

— Eric Monkman (@e_monkman) April 10, 2017
Our hero!