Furious Viewers Threaten To Boycott EastEnders Over Phil Mitchell's Christmas Storyline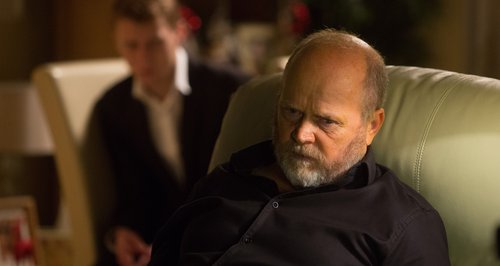 Could this Christmas be Phil Mitchell's last?
EastEnders may have just have gone one step too far for fans as viewers are left angered at what's in store for Phil Mitchell this Christmas.
In last night's episode, dying Phil - who is in desperate need of a liver transplant - was reassured yet again by his family that there is still time for him to receive a liver from a last minute donor.
With his health fading fast, will this Christmas be the last for Phil Mitchell?#EastEnders. Christmas Day. @BBCOne. pic.twitter.com/SkrkCNsDYZ

— BBC One (@BBCOne) 15 December 2016
But fans are not happy with the prospect of a Christmas death for the beloved character. Taking to Twitter, one user wrote: "Worst thing about this interminable Phil storyline is they're clearly not going to kill him off at the end. Meanwhile we suffer. #EastEnders"
Whilst another viewer lamented: "They can't kill off Phil. He basically is #eastenders."
In Tuesday's episode, Phil exploded in a rage at Sharon's early Christmas present. Although Sharon's heart at been in the right place, Phil was less than impressed at being put in an armchair in the middle of the living room whilst his friends and family gathered around him.
He shouted: "Does it stop Louise crying in the morning? Which button does that? Or what about the one that starts Ben talking again?
"Sharon, I'm dying alright. You bring people round here like I'm some sort of freak to gawk at me."
Will this Christmas be Phil Mitchell's last? We'll have to tune in to find out.