Vin Diesel Baffles Fans With Horrendous British Accent During Interview
19 January 2018, 12:04 | Updated: 19 January 2018, 12:34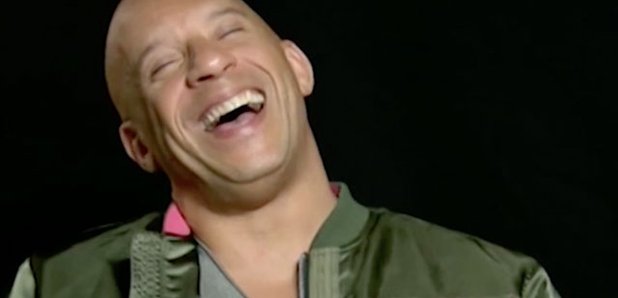 It's Vin Diesel but not as you know him…
Joining Richard Arnold in an interview to promote, Fast & Furious Live stage show opening in London, Vin Diesel appeared to be feeling the British spirit a bit more than usual.
In fact, he was feeling it so much that he spoke in a (not so great) British accent throughout the WHOLE interview.
It began with the actor trying to repeat Richard's words as he asked him questions. Then the moment Richard mentioned how much he loved Mary Poppins, it set him off, saying:
"You must have been crazy for Chitty Chitty Bang Bang!!!"
He later played a game named, 'Guess the car' and the moment Vin was announced as the winner, he unleashed the bizarre accent shouting: "I beat him! I licked him. I really did it this time."
Following the interview Richard told his co-hosts "He went all Rex Harrison on me."
To which Ben Shephard responded that Vin was more like "Dick Van Dyke".
Elsewhere, fans went into meltdown over the baffling accent asking whether he was alright.
One fan tweeted "What's wrong with Vin Diesel #GMB"
And another added: "Blimey! Vin Diesel on @GMB is off his rocker!"
Blimey! Vin Diesel on @GMB is off his rocker!

— Darren Freeman (@DaxxaFreeman) January 19, 2018
Vin Diesel, you alright? #GMB

— Kelly (@_kellylouiseh) January 19, 2018

What's wrong with Vin Diesel #GMB

— irene mangan (@irene74xx) January 19, 2018

HILARIOUS.

Watch more: