WATCH: Chris Pratt Turns Epic Card Trick Fail Into AMAZING Moment On Graham Norton
Chris Pratt Knows The Best Card Trick Ever - The Graham Norton Show
06:20
Even Jennifer Lawrence can't believe her eyes when Chris Pratt pulls of this weird and wonderful bit of magic...
What do you get when you mix Graham Norton, Jennifer Lawrence, Chris Pratt, Will.I.Am and a deck of cards....
An amazing moment of course!
All three celebs (plus the lovely Jamie Oliver) turned the Graham Norton Show couch into a TV comedy moment when Chris 'promised' he could do some brilliant magic.
Graham handed Chris a pack of cards, which kicked off a six minute long skit.
Convinced he was a bit of a rubbish magician, Jennifer Lawrence can be seen following along quietly and blushing every time Chris chooses the wrong card. We have to admit, the whole thing is a bit *a lot* cringe in places!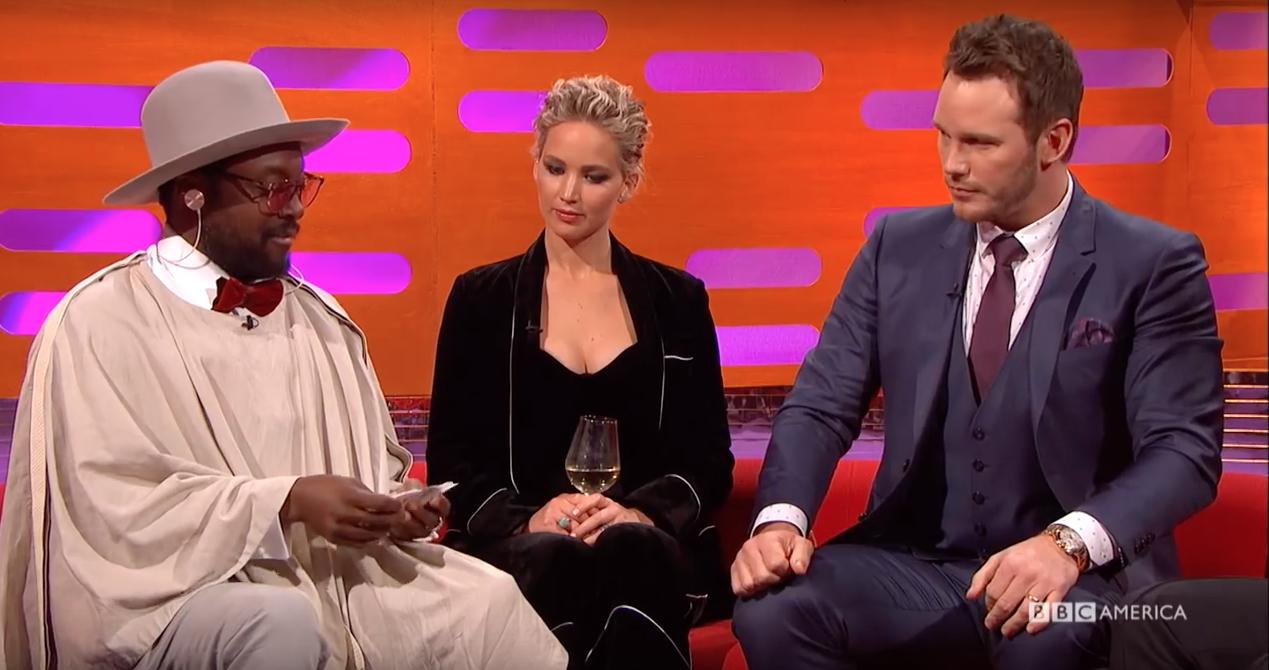 Chris tells the couch he has four guesses to choose Will.I.Am's card - the Ace of Hearts - and he just can't seem to crack it.
That is until he asks Will for a 'magic fist bump' and he ends the trick in truly impressive style.
Just look at J-Law's shocked face! She seriously can't believe he managed it!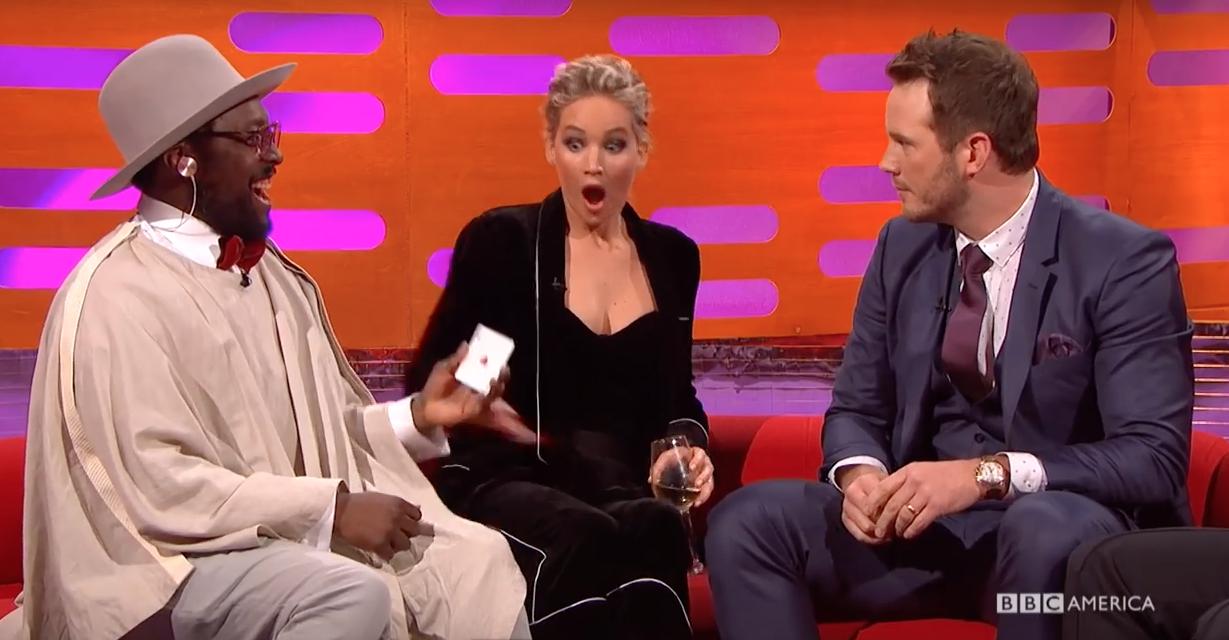 It's safe to say that everyone was pretty impressed by the trick... even if it did take forever to finish!
If you haven't watched the video yet, now's your chance. Go on, we promise it will make you laugh :)
What do you think of Chris' magic trick? Cringe but worth the build up!