WATCH: Corrie Actress Debbie Rush Has Teased Her Character Anna's Exit!
10 November 2017, 15:54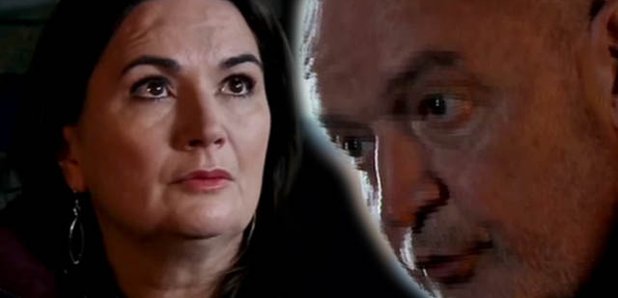 The Coronation Street actress addressed the rumours that she will be killed by Phelan.
The feud between Pat Phelan and Anna Windass has been gripping Coronation Street viewers in recent weeks.
Tonight's episode is set to see the pair face to face with Pat admitting to Anna that he set her up and he won't be backing down until he gets what he wants.
But whatever happens, Anna Windass won't be in Weatherfield much longer and fans of the show have been coming up with their theories over how her exit will unravel.
Actress Debbie Rush who plays Anna took to the This Morning sofa today to give her hints on how the whole thing might go down.
She told hosts Eamonn Holmes and Ruth Langsford: "Some people think I'm being killed by Phelan, some people think I'm going down so I'm going to leave that up to the public to keep thinking!"
"She's got a choice, does she give up all her good judgement and just go with it and have an easy life? But I think her pride is too big"
"She knows that Nichola knows now that he's a bad'un so that's why he's gone so I think what Anna will do is we will see her thinking she's still got hold of him because she knows he wants her desperately to get Nichola back in his life and the only way he can do that is to keep Anna on side so she's still got a little but of power left".
Whatever is in store, more will become clear tonight as the tense situation on the cobbles heats up even further!