WATCH: David Beckham And Gordon Ramsay Throw Insults Ahead Of Food Showdown
11 August 2017, 11:42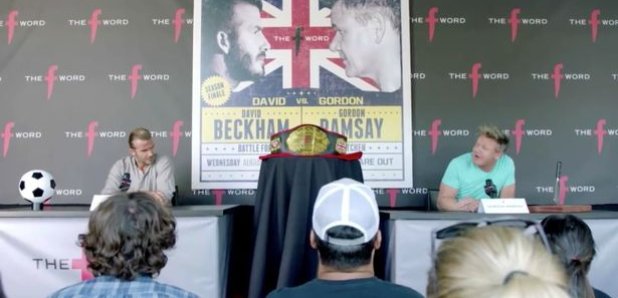 The two famous Brits are about to go head to head in the kitchen and aren't pulling any punches.
One is a huge name on the football pitch and the other is a huge name in the kitchen and now they are going head to head in a fierce foodie battle.
David Beckham is taking on Gordon Ramsay in a kitchen battle for the ages to kick off the new series of the TV chef's show, The F Word.
And to get the two celebs riled up and the audience in the mood for the showdown the pair were filmed having a fake press conference where the trash talking got SERIOUSLY fired up...
The pair can be seen riling each other up in a war of words that really got the knives and forks flying.
Gordon gets the ball rolling by telling Becks "i'm going to chop you up into tiny little pieces and put you in my freezer" to which the less than impressed footballer replies "I'm married to a Spice Girl, I already know my spices".
BURN! That was a good one for David, perhaps Gordon could do with revising his smack talk techniques a bit more as the next bit of banter leaves much to be desired.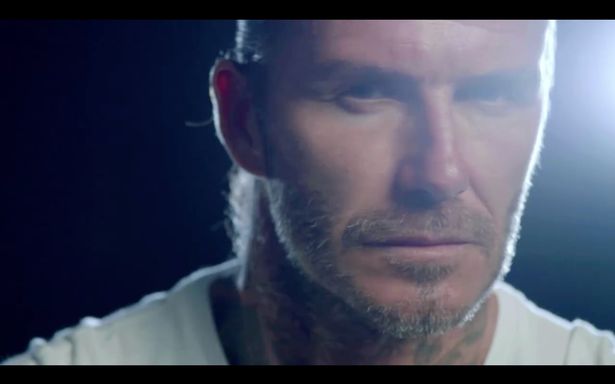 David cheekily tells Gordon "why don't you Google me, all I do is win" which leaves Gordon taken a back and telling Becks "you look like a vegan".
A vegan?! You're going to have to do better than that if you wan't to get the former England captain quaking in his boots - he's a pro when it comes to competition.
But we're yet to see how he will fare in the kitchen. Sadly, the episode only has a release date in the US so far but we're hoping to get a glimpse of the episode when the new series of the F Word eventually heads to the UK.
For now though this video is giving us enough laughs to see us through until then!