Downton Abbey With American Accents Will Ruin Your Posh Dreams FOREVER!
"Downton Abbey" With American Accents Is Bizarre
02:26
Lady Mary, Lord Grantham and Tom Branson act out a Downton Abbey scene in American accents and it's hilarious!
Posh accents, British decorum and being quintessentially English is what makes Downton Abbey just so blooming fantastic!
So when Allen Leech, Michelle Dockery and Hugh Bonneville were asked to put on American accents when they appeared on The Late Show in the US we were somewhat weirded out.
The trio - who play Tom Branson, Lady Mary and Lord Grantham - ditched the "plummy" accents and acted out a scene from the series.
Read more: 8 Hilarious One-Liners From Downton Abbey's Dowager!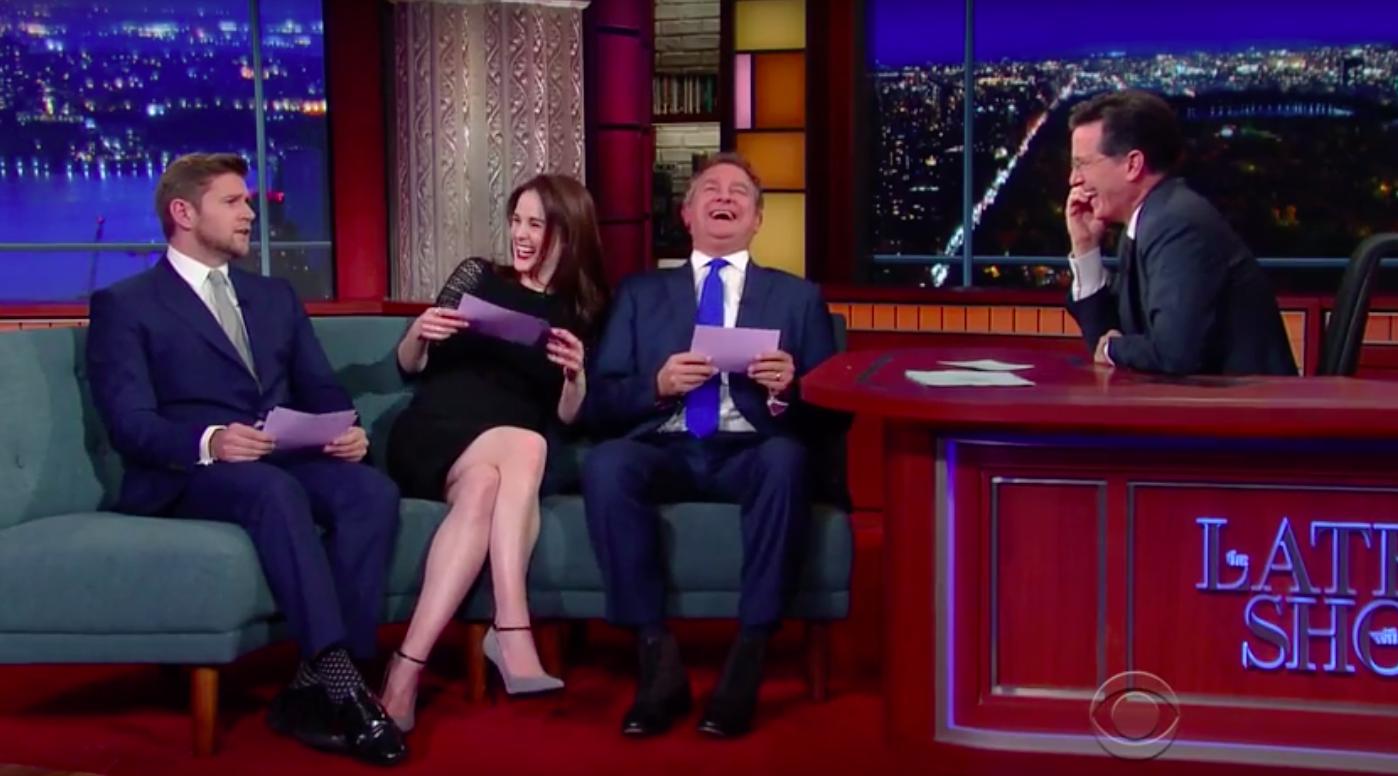 The cast couldn't stop laughing at themselves! Picture | CBS
The show's host, Stephen Colbert said: "This is a scene from Downton Abbey, where you're trying to decide what to do to cover the costs... and I'd like for you to do it in American accents, not British accents, and see if it doesn't bring people down to Earth."
The actors take on the challenge and the results are hilarious! They can't stop cracking up!
We're still waiting to see the final episode of Downton Abbey which will be aired in the UK on ITV, Christmas Day at 9pm.
Well what can we say? We never thought we'd see the day when Lord Grantham calls Lady Mary 'Honey'. Whatever next?