WATCH: Our Game Of Thrones Faves Look So Different On Their Audition Tapes
1 August 2017, 13:14 | Updated: 1 August 2017, 14:44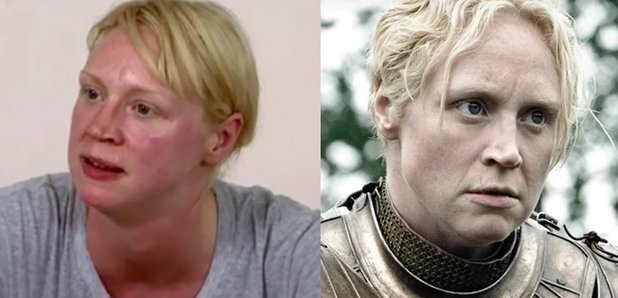 Game Of Thrones frenzy is back in full swing but we barely recognise it's iconic characters in this throwback video!
It's hard to believe we are already three weeks into the newest series of Game Of Thrones.
It's a TV show that takes the world by storm while its on and leaves us on tenterhooks for the rest of the year while we wait for the new series to begin.
But have you ever wondered how the bosses at HBO cast the beloved characters from the fantasy show we all love?
Recently they shared a video on the Game Of Thrones YouTube channel which shows stars such as Gwendoline Christia who plays Brienne of Tarth, Rose Leslie who played wilding Ygritte and many more familiar faces in their first auditions for the programme.
Rose Lesie's character Ygritte is infamous for delivering the line "you know nothing, Jon Snow" in a thick northern accent so we were surprised to hear her posh southern accent in the clip!
The video also shows Gwendoline Christie in her first audition for the role of Westeros' most kick ass chick, Brienne of Tarth.
Game of Thrones has been on our screens for a whopping seven years now so it's actually no surprise how different the actors looked back then to the faces we're now used to seeing on Sky Atlantic every Monday.
Sadly the HBO clip doesn't include Westerosi heart throb Kit Harrington who plays Jon Snow, but here's a different sort of audition clip from the hunky actor for you to enjoy...
Ok so that's not ACTUALLY his Game of Thrones audition, it's clearly a spoof, but we'd love to see him play Queen of the seven kingdoms, Cersei Lannister one day! Although it might turn the show into a comedy...