WATCH! Katy Perry Crashed A Couples Wedding And The Footage Is Hilarious
25 October 2017, 15:19 | Updated: 25 October 2017, 16:47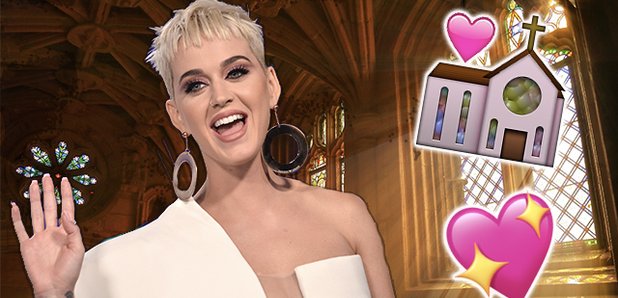 Wedding crashers aren't normally welcome...unless it's Katy Perry!
Imagine that you're having the best day of your life, wearing a beautiful dress and marrying the man of your dreams. The day couldn't get better, right?
Unless you're Hayley Rosenblum and Blonie Dudney who had their wedding reception well and truly crashed by Katy Perry!
Their nuptials taking place at the Four Seasons Hotel in St. Louis were interrupted by the singer.
One of the lucky guests told The Kansas Star: "All of a sudden a huge group of people came rushing in, and they were wearing shorts and T-shirts and jeans and hoodies".
It turns out that these weren't guests who didn't get the memo about the dress code but Perry and members of her tour who were staying at the same hotel that evening after she performed nearby.
One of the guests also shared a video of the moment Katy and the bride dropped it low on the dance floor and captioned it with a comment that read "Katy Perry crashed our friends wedding reception last night #nobigdeal"
The wedding photographer also captured some golden moments of the guests with the VIP attendee...
What a day to remember!