Scarlett Moffatt Has Sunday Brunch Viewers In Hysterics After This Wardrobe Mishap!
6 November 2017, 12:24 | Updated: 6 November 2017, 12:32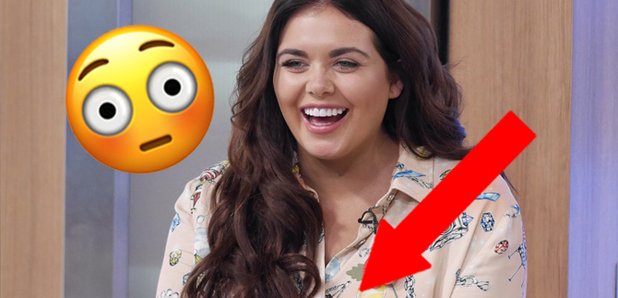 The former Gogglebox star had viewers cackling over her fashion mishap.
If you can count on anyone for a laugh, it's Scarlett Moffatt and she didn't disappoint during her appearance on Sunday Brunch over the weekend.
The Streetmate host was left the butt of everyone's jokes when fans pointed out her hilarious wardrobe mishap during the show in which her patterned shirt appeared to resemble a cleavage.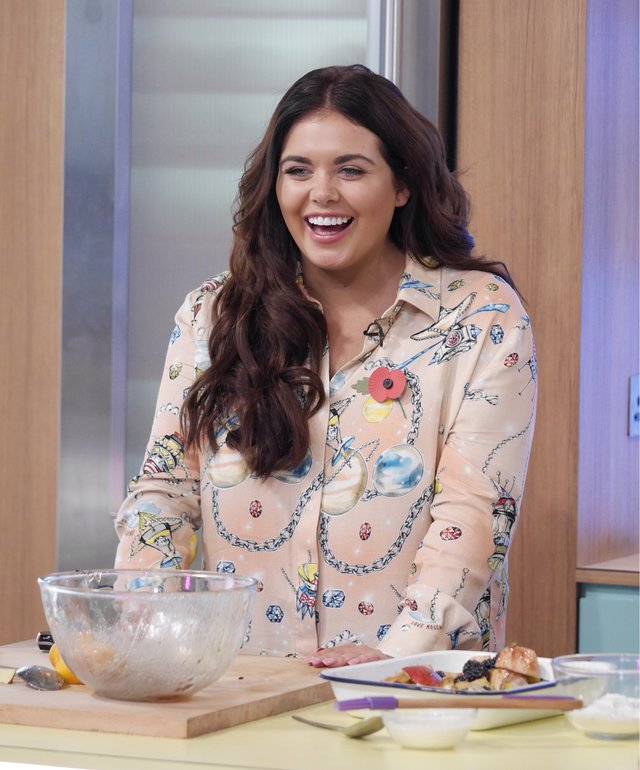 The pattern was created thanks to a continuous chain that weaved its way past a couple images of planets, the fact it was replicated on both sides of her top caused the cheeky illusion.
Of course, the fashion faux pax didn't go a miss with viewers at home who were quick to point it out.
One viewer wrote: "#SundayBrunch Scarlett Moffat unfortunate outfit lol".
Feel like Scarlett Moffat has made a mistake with this dress #scarletmoffat #boobdress #SundayBrunch pic.twitter.com/nVN8FHmA9t

— Michelle (@mpao3110) November 5, 2017
Another added: "Was there no one who couldn't have said... Scarlett, the dress m8? Just no. #SundayBrunch".
While one tweeted: "Oh dear Scarlett's dress #SundayBrunch".
I love the lass but anyone else realise Scarlett Moffat's dress looks like she has two saggy boobs? #SundayBrunch pic.twitter.com/KhoVwByNm7

— Kate Lou (@kissmekate_x) November 5, 2017
Another tweeted: "Scarlett Moffatt's top looks like boobies from a distance! on #SundayBrunch #boobies #saucy".
The pattern on Scarlett Moffat's blouse is... erm... interesting....#SundayBrunch pic.twitter.com/APruYRRskw

— Fuzzy Box (@FuzzyTellybox) November 5, 2017
Oh Scarlett! You won't make the same mistake twice.