WATCH! Awkward Moment Ulrika Jonsson Serves RAW Lamb In Masterchef Disaster!
31 August 2017, 16:13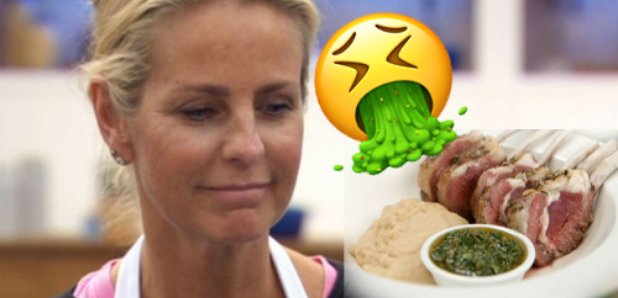 Cooking really isn't the presenter's forte, as she served a shockingly undercooked meal in this hilarious Celebrity Masterchef blunder.
Viewers of Celebrity Masterchef were left with their stomachs churning after Ulrika Jonsson served up a raw meat dish.
The presenter was more than a little anxious about her the fact that her cutlets, just weren't cutting it!
The mishap didn't go unnoticed by John, who quipped: "We have an issue here don't we? And it's not just about the white uncooked fat, it's also about the uncooked meat."

The dish was SO raw, that the judge was forced to leave the meat and eat only the side dishes instead, which received a hearty thumbs up.
"I wish I hadn't seen the lamb," he told her. "Your salsa verde is absolutely delicious, so is your bean puree. I'm sorry I can't eat the lamb."

Gregg Wallace was similarly unimpressed as he said: "I believe you had time to rescue this. Two or three of those cutlets in a pan, I believe John and I would have been in raptures."
Despite nearly poisoning the judges, Ulrika miraculously made it through to the next round and it's safe to say fans were shocked.
Poor decision keeping Ulrika in after her raw lamb fiasco.
#Masterchef

— Rena (@RenaRedhead) August 30, 2017
How can you serve raw lamb and surrive? You were robbed Assmah. #MasterChef

— mafleen (@mafleen) August 30, 2017
Raw lamb? No problem! Through to the next round you go #Masterchef

— Nicola (@nicolab77) August 30, 2017
Ulrika herself admitted she was surprised as she said: "I'm absolutely shocked but hugely relieved. I feel like I've been given another chance, hopefully,' Ulrika admitted afterwards."