Petition For A New Series Of Peter Kay's Car Share Hits 10,000 Signatures!
26 May 2017, 09:57 | Updated: 14 July 2017, 11:11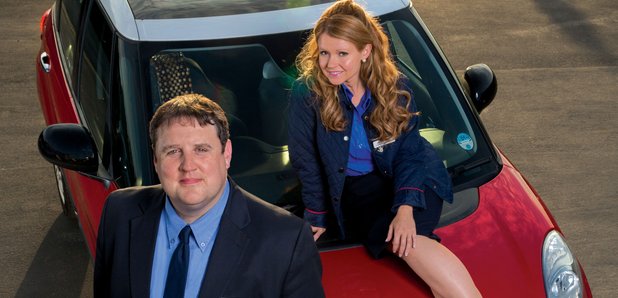 Viewers can't let Peter Kay's Car Share go so have started up their own petition to get the comedian to bring his hit show back for another series!
Series two of Peter Kay's Car Share was one of our favourite TV shows of the year so far. We were naturally disappointed when the Bolton comedian said that there wouldn't be a series three. But some fans can't quite let the show go, with thousands signing a petition that's been set up to demand its return.
At the time of posting, the Change.org 'Please Make a Car Share Series 3' petition has drawn more than 9,800 signatures. Wowzers.
"It has been an amazing tonic for people during some dark times, and people are calling it the best comedy ever!" the petition's creator Ryan Williams wrote. We hear you, Ryan. "How many signatures can we get to show the writers how much it means to people?" he adds.
One signatory, Geraldine Kirkman, wrote: "It's the talk of the time. Everyone and anyone can see themselves and others in this, absolutely brilliantly written for a handful of actors who deliver it to the screen with excellent timing. So, so funny. It makes me feel proud to be from the north!" Well said, Geraldine.
Peter Kay has previously said that a continuation "won't ever happen. You've got to get out while the going's good." We have to say that we agree. Look how well-regarded Fawlty Towers continues to be, and the John Cleese and Connie Booth comedy only ran for 12 episodes. Surely it's better to leave people wanting more instead of ruining the goodwill with weak comebacks? (We're looking at you, Absolutely Fabulous).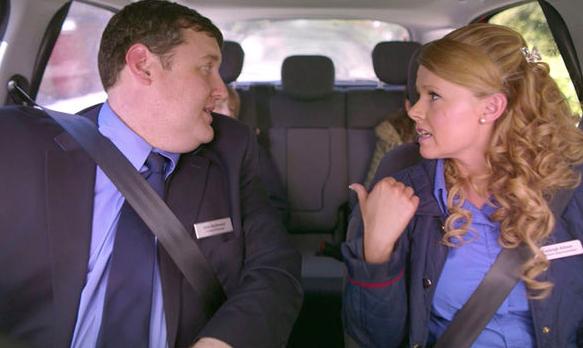 We'll never find out whether these two got together after all. Picture: BBC
Earlier this month, Kay called BBC Radio Manchester to apologise for dashing the hopes of fans. "I am sorry I have upset people," he said. "Sian [Gibson] put her phone on and had about 50 messages. She said, 'What have you said, my phone's gone mental?!' "I just mentioned that that we weren't doing another one. That's just the truth. I didn't mean to upset anybody. I didn't think there would be petitions."
The second series of Car Share is still available on BBC iPlayer for another seven days.