Piers And Susanna Are Forced To Step In As Weatherman Makes THIS Blunder!
13 November 2017, 12:50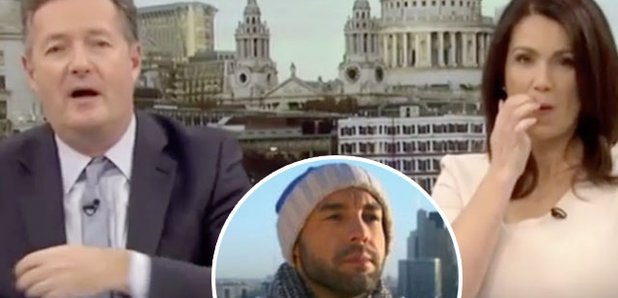 Alex Beresford didn't notice he was live on TV for his weather link!
Piers Morgan and Susanna Reid had to take on the role of the weatherman this morning as Alex Beresford didn't realise he was on camera!
Standing on the roof of ITV's studio on the hunt for the rare Jupiter and Venus rising, the weatherman was captured staring in to space as the camera made it's way over to him.
Moments later, the camera cut back to Piers and Susanna, with Susanna joking: "Well, Alex doesn't seem to realise he has a camera on him!"
Piers added, "Slightly chaotic, but nothing we can't handle. He's probably frozen to death!"
He then decided to take on Alex's role saying: "I can give you the weather forecast, it's cold."
Judging by the weather outside, Piers didn't do a bad job!
Watch More: