You Won't Believe What The Baby From The Hangover Looks Like Now!
19 December 2017, 11:22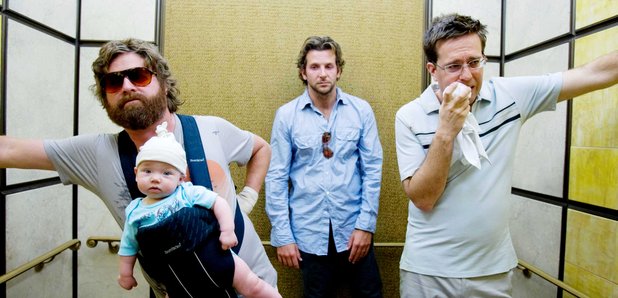 Baby Carlos is all grown up!
Remember the baby who had the unfortunate experience of waking up in the same hotel room as Phil and the gang in the first Hangover film?
Well he's all grown up now and practically unrecognisable!
Grant Holmquist who played 'Baby Carlos' in the movie, or Tyler as he was actually called, was the son of a stripper named Jade (Heather Graham).
His mum, Carrie has uploaded an Instagram picture the now nine-year-old and his twin sister Avery, who also played the role of Baby Carlos, during the first film.
Six other baby girls also played the role of Tyler, alongside Grant and Avery.
Grant also made a comeback in The Hangover Part III in 2013. The director Todd Philips told Global Grind: "We called up the mom and said, 'Hey we're doing another one and we would love to see how Grant is doing,'
"Then they came to my office and he was great and we had so much fun seeing him again."
Talking on Grant's co-star Zach Galifianakis who plays Alan, Grant's mum, Carrie explained: "Zach did an amazing job loosening Grant up.
"He's the type of kid who's very analytical and intelligent. So he kind of walks into a room and takes it all in first so it was really nice to have those personalities warm up to him."
She added: "When he sees him in the trailer or in the paper, he'll go, 'Oh, there's Zachy!' He's taken to calling him Zachy. Grant loves him." - Aww.
Meanwhile, it might be a good few years before Grant is allowed to see the film!
Watch more: