Have You Noticed That Witchetty Grubs Are Nowhere To Be Seen On I'm A Celeb? Here's Why...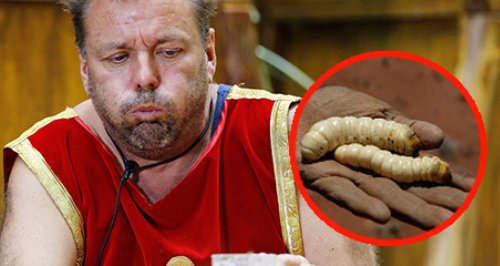 Two eating trials down and still not a witchetty grub to be seen! Here's the real reason why...
It turns out that I'm A Celebrity...Get Me Out Of Here! bosses have axed witchetty grubs COMPLETELY from all bush tucker trials, but it's for a good reason.
The decision was made in order to avoid disrespecting Australian aboriginal tribes who rely on the moth larvae for food.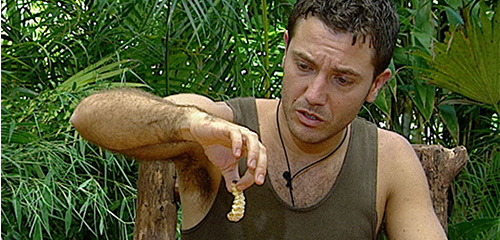 Gino D'campo eating a witchetty grub at a bush tucker trial in 2009 | Picture: Rex
By laughing at celebs being forced to eat the critters in trials on the series, wildlife presenter Chris Packham pointed out that it could be seen as disrespectful to aboriginals.
He said "It's rather like someone coming to Britain and saying 'Eating a roast potato, isn't that weird?'
The witchetty grub that the aboriginal people depend on is an important source of protein. It has a religious significance. For us to go and make fun of that is very disrespectful."
So there you go! A pretty worthy reason for not featuring those wriggly creepy crawlies.
We're happy watching Martin drink cockroach smoothies anyway...