WATCH! Fans Enraged As Woman Agrees Plus Size Clothes Should Be More Expensive
13 November 2017, 16:58 | Updated: 13 November 2017, 17:26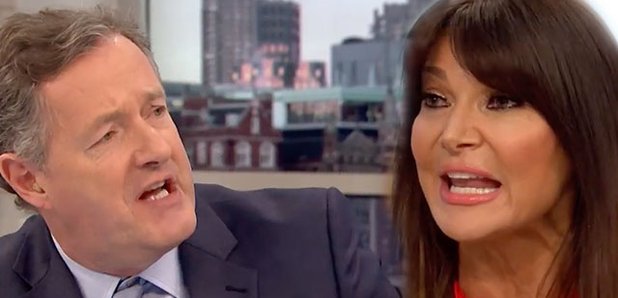 The former WAG voiced her opinion on plus size clothing prices and fans were NOT happy...
Lizzie Cundy rubbed a number of viewers up the wrong way this morning, when she said that she believes it is right for plus size clothing to be more expensive.
Discussing the fact that plus size clothes are pricier than regular sizes, the former WAG didn't hold back on her view, saying: "I'm not anti-plus-size but a larger size uses more material and more work goes into it so you should pay more."
She went on to compare the issue to bed sheets saying: "If you were buying king-sized bedding you would pay more than for single bedding as it's more material. If you had a large window, you'd pay more for curtains." Unsurprisingly viewers were enraged by Lizzie's comments with many siding with Piers who was strongly on the opposing side. Others asked why she was even allowed any air time…
Lizzie Cundy has NO argument here at all so much so it's embarrassing. Why on earth is she even on my TV #gmb

— Rebecca Dundon (@Rebeccadundon1) November 13, 2017
totally agree with @piersmorgan on @GMB today about cost of clothing! That lizzie woman is just mean

— Aimee Kelly (@aimeekellyhull) November 13, 2017
Lizzie's argument is absolutely ridiculous why are u giving this women air time #GMB

— Ashley (@bramwell_ashley) November 13, 2017
On the opposing side however, some viewers agreed with Lizzie stating that "it's only fair" that you pay more if you are using more material.
I 100% agree with @lizziecundy @GMB @piersmorgan. If there's more material then it should cost more. And I am a size 14 I pay extra. It's only fair. More material more money. Same with curtains or carpets or anything. How is this even a debate.

— lucy burton (@lucyryandaniel) November 13, 2017
What do you think? Leave your comments below!
Watch more: