Woman leaves man speechless after revealing she's pregnant on First Dates
18 April 2018, 12:03 | Updated: 18 April 2018, 13:13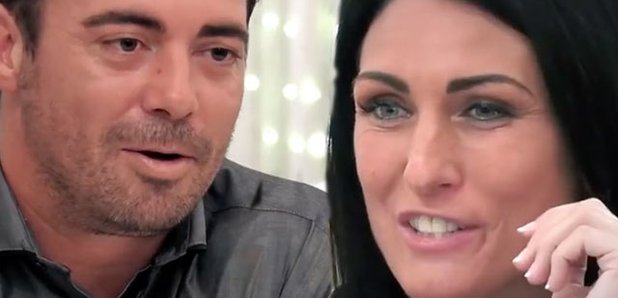 The woman revealed she's 6 months pregnant over a romantic dinner.
Whilst the concept of First Dates is based on blind matchmaking, even ex-army engineer Steve, 38 couldn't have anticipated his love interest being with-child.


Tactically matched with army medic Lyn, 36 all was going smooth, until the topic of kids came up and Lyn dropped the bombshell that she was 6 months pregnant with a "donor baby".
Initially speechless, with a priceless expression plastered across his face, Steve quickly gained his composure and offered his support, saying: "Good for you, whatever's gonna be here I'll embrace it cos I embrace life generally."
He added: "It speaks a lot about you for doing it."
Lyn assured him: "It's a donor baby, so no crazy ex hanging around street corners fighting for custody or nothing like that."
They then went on to discussing potential baby names.
Meanwhile, fans went into meltdown over Steve's supportive response, with one tweeting: "I have so much respect for Steve. That's a man right there."
Another added: "Don't make em like Steve anymore!"
Lyn gave birth to Jaxon-James three months later weighing 6lbs 3oz, and Channel 4 said: "Steve is looking forward to meeting him".
Watch more: