This Cruel X Factor Twist Is BACK This Year And Will See Tensions Run High
28 September 2017, 08:41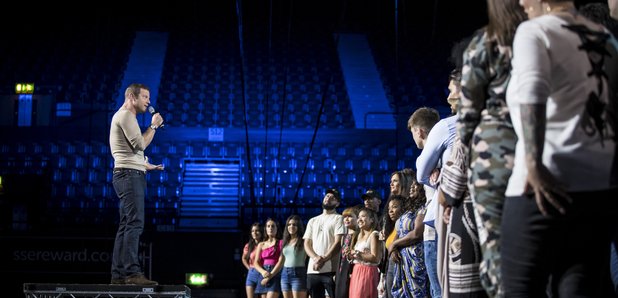 All the tasks at boot camp have been designed to make hopefuls buckle at the knees.
X Factor contestants will be put through their paces yet again as a cruel shake-up will make its return this series.
Just 50 people have been put through to this year's boot camp after thousands of hopefuls across the country applied but the second round of auditions won't be an easy feat as the terrifying Wall of Songs is back.
There will be THREE elements to boot camp this year, all designed to make hopefuls buckle at the knees, but the notorious Wall of Songs is the first challenge that will no doubt see tensions flare.
Introduced last year, the challenge sees contestants battling to grab their song choice first from a wall filled with 140 different songs. So, your hopes of landing that Whitney Houston song could be dashed if you ran out of the blocks too slow.
After this, the acts are then put into groups of four (a mix of groups and individuals) and must perform the song they chose for the judges the next day.
Contestants will have their nerves tested once again, as there is now a second stage of boot camp which will see the wannabes perform in front of a LIVE audience!
Judges Simon Cowell, Nicole Scherzinger, Sharon Osbourne and Louis Walsh will have the power to crash dreams yet again when the Six Chair Challenge is introduced, whereby the next batch of contestants sing their hearts out in hope of getting a chair and a space at judge's houses.
However, their seat isn't safe and they could end up being forced to give up their seat in a swap which would see them sent home.
Ouch!
So who has made it through to boot camp this year?
Well, some of the more memorable faces include, ITG, a duo made from Norwich boys Alex and Leon who impressed judges with their Ed Sheeran cover.
Mother-daughter duo, Descendance, will be forced to decide whether they continue on as a group or if mother, Debbie, 40 will give her 20-year-old daughter Hayley a shot at going solo.
We can't wait!