X Factor fans slam Ayda Field 'for saving husband Robbie's acts' and sending Shan home
19 November 2018, 12:25 | Updated: 19 November 2018, 13:15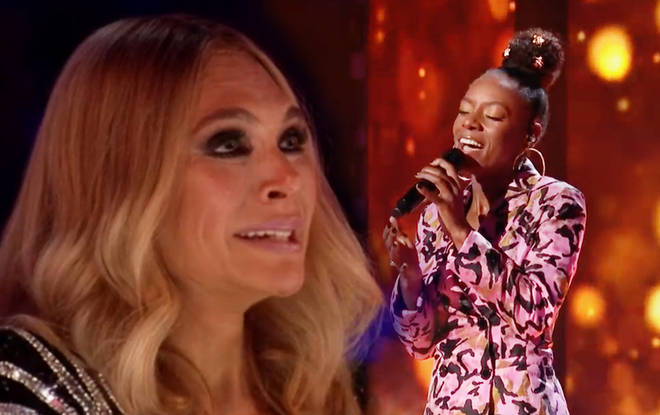 Ayda opted to send last night's vote to deadlock rather than vote against her husband's act, singing child duo Aaliyah and Acacia.
A fresh 'fix' scandal has engulfed the X Factor after Ayda Field saved her husband's act from elimination.
X Factor viewers blasted Ayda, 39, for using "tactical" voting to save her husband Robbie Williams' act over talented singer Shan Ako - who was later eliminated.
Shan, 25, who is mentored by SyCo boss Simon Cowell in the girls category, found herself in the bottom two with Robbie's rapping teen duo.
Read more: Robbie Williams net worth - From album sales to tours and that £10 million X Factor deal
After a tense sing-off for a chance at the semi-finals, both Simon and Louis Tomlinson voted to send Aaliyah and Accaica home, while Nile Rodgers - who is standing in for Robbie while he's on tour - voted to keep them in the competition.
Ayda, who is managing the overs group, had the power to save Shan making it a three-voice majority, however she decided to send the vote to deadlock which saw Robbie's act sent through after receiving the most public votes.
Fans took to Twitter to condemn the judge's decision, with many believing Ayda strategically voted in order to save her husband's last remaining act in the competition.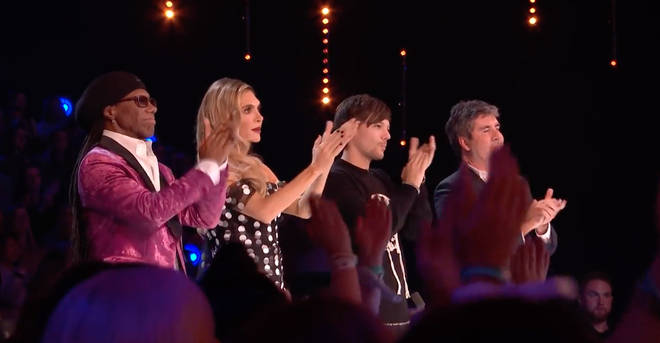 One fan wrote: "Ayda Field! Putting it to dead lock because she obviously didnt want to upset her husband!!! Joke! Fuming , my blood is actually boiling right now."
While another ranted: "I blame Ayda Field, THIS IS HER FAULT, A&A were in the bottom for THREE TIMES IN A ROW you chose not to vote, can't you see that nobody likes those girls? YOU LET SHAN GO when she is one of the biggest stars on the show."
Simon Cowell was left devastated by the decision after his other act Bella Penfold was also given the boot earlier in the programme after it was revealed she had the lowest number of public votes.
In a bid to make it up to the two girls, he decided he was going to "change the rules" to allow both acts to join the X Factor tour despite only the top six acts being contracted to tour.