Simon Cowell Wants Harry Styles Back On 'The X Factor'
14 August 2017, 10:00 | Updated: 14 August 2017, 11:53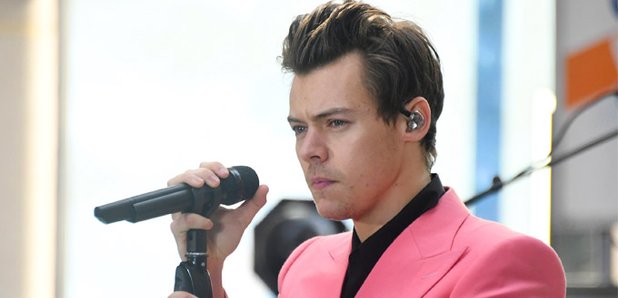 'X Factor' rumours hotting up? It's a Sign of the Times.
Harry Styles is heading back to the talent show which launched him onto the global stage. But Louis Walsh, Sharon Osbourne and Nicole Scherzinger don't need to panic – the Sign of the Times singer isn't after their seat on the judging panel.
Harry is at the top of Simon Cowell's list to perform live during the fourteenth series of The X Factor this Autumn. It won't have escaped the music mogul's attention that Louis is as popular as ever. His self-titled solo album and its lead single both went to number one earlier this year.
Meanwhile, critics were kind about his performance in Christopher Nolan's epic war film Dunkirk. Rolling Stone said that he could be seen "playing a small role with subtle grace and zero pop-star showboating."
Harry last performed on the show with his One Direction bandmates in 2015.
An insider told The Mirror: "Harry could very well be back on the X Factor stage this year. Simon has made it clear he is very keen to have him on in a guest slot. He sees him as a major ratings boost for the show and it's also a chance for him to publicly show his support for Harry as a solo artist."
The talkative source continued: "Meanwhile, Harry is incredibly loyal to his roots and knows the show is a great platform to showcase his material. Discussions are ongoing but things are looking positive."
The source added: "The lads are all part of X Factor's biggest success story, and if the timing was right, they'd all be welcome to perform. If Harry does come on board, it will be a real coup."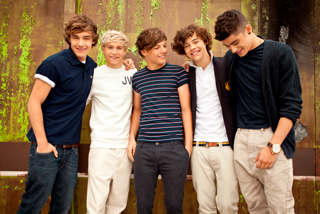 The One Direction boys had The X Factor from the start. [Picture: ITV]
Harry's former bandmate Louis Tomlinson performed at the 2016 final, just days after the death of his mother.
Harry, 23, starts his first solo live tour this September. He'll be heading to North America, Europe and Australasia between then and the end of the year. So Cowell will need to find a window in the singer's diary.
Meanwhile, Styles gushed about his former boss in a recent interview. "He's wonderful," said Harry. "It's been cool to go from working with him to have him call as a friend."
What Simon wants, Simon gets. [Picture: PA]
The X Factor will return to ITV at the end of August.