Watching The Final 12 X Factor Contestants Dancing To Can't Stop The Feeling Is ALL Sorts Of Fun!
The Final 12 bust out moves to Can't Stop The Feeling! | The X Factor 2016
01:39
The lucky chosen ones who made it through judges houses are gearing up to their biggest challenge yet - the live shows!
It's already been a rollercoaster ride of emotion and things are only going to get worse for fans of the 'X Factor', not to mention the wanna-be pop stars that are hoping to make it big.
As the final contestants are busy getting ready for the live shows which kick of on ITV on Saturday night, they've got a little treat in store for us lot, in the form of Justin Timberlake's hit tune of the summer 'Can't Stop The Feeling'.
And then there were twelve...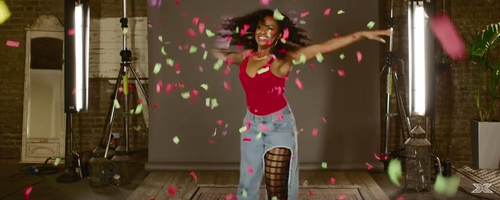 Relley C dances in confetti | Picture: ITV via Youtube
The footage sees the singers dance, take selfies and mess around with various toys, including a scooter, falling confetti and even a giant inflatable duck!
We can't stop tapping our toes as we watch our favourites (and least favourites) jump around to one of our favourite songs.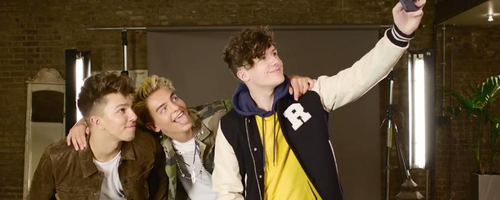 Ryan Lawrie and the boys taking a selfie | Picture: ITV via Youtube
Curiously none of the acts actually sing a note in the video, but we guess they're saving that excitement for the live shows where the contestants will perform live, with one being voted out by the public.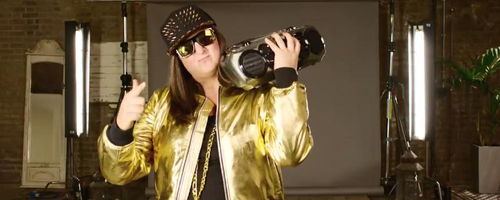 Honey G with a boombox | Picture: ITV via Youtube
Will you be voting for Sharon Osbourne's Overs Saara Aalto, Relley C or Honey G?
How about Simon Cowell's Girls: Sam, Gifty or Emily?
Or what about Nicole Scherzinger's Boys: Matt Terry, Ryan Lawrie or Freddy Parker?
Or last but not least Louis Walsh's Groups: 5 After Midnight, Brooks Way or Batavio?