X Factor Set For A "Big Shake Up" As Simon Cuts Live Shows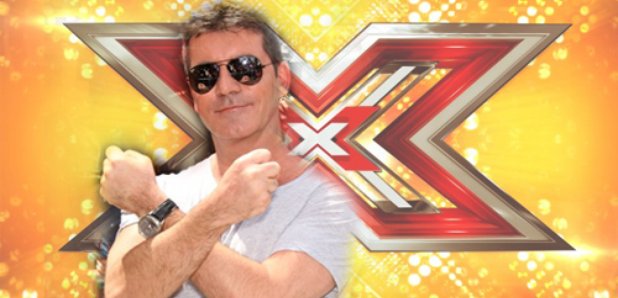 Simon Cowell's famed talent show could see the live shows cut dramatically when it returns this autumn.
'X Factor' bosses reportedly want to "shake up" the show's format after flagging figures over the years.
Bosses of the popular ITV singing competition, headed up by music mogul Simon Cowell, are reportedly looking to make big changes to the way the show is formatted, as they are thinking of emulating the success of sister show 'Britain's Got Talent'.
We've all witnessed the contestants being put through their paces after producers introduced the "wall of songs", where contestants had to grab their song choice first, "chair swap" where no contestant's seat is guaranteed, and let's not forget that cringeworthy choreography round in 2010.
Now it's thought the latest shake-up could see contestant prove themselves in just ONE WEEK of live finals, as bosses think about taking an axe to the show's 10-week live studio format.
A source said: "'The X Factor' executives feel it needs a shake-up with big changes to the format. They have been discussing having just a few weeks of live shows - so people get to know the singers - and then one big finals week.
They think viewers would prefer one week of great TV, with star performers. 'BGT' is a huge success, so they could take inspiration from worse places."
If the show did decide to copy the format of Simon Cowell's second show, 'Britain's Got Talent', the insider believes it would greatly help the judges, especially Sharon Osbourne who last year found herself constantly flying between her home in Los Angeles and the filming location in London.
The source continued to The Sun newspaper: "If the live shows were focused on one week it would be easier to fit into schedules for the judges.
"Sharon had to commute from the States every week for months. Cutting down the live shows is just one of a series of scheduling options, but the move wouldn't affect the total number of hours of the series."
Meanwhile, a spokesperson for the 'X Factor' said "no decisions" have yet been made about the new series - which will hit screens in the autumn - as talks are still "ongoing".
They told the publication: "No decisions have been made about the new series. Discussions are ongoing and details will be announced in due course."