You Can Now Stay At The Real Life Dirty Dancing Resort And Do The Lift In The Actual Lake
1 August 2017, 11:44 | Updated: 1 August 2017, 12:08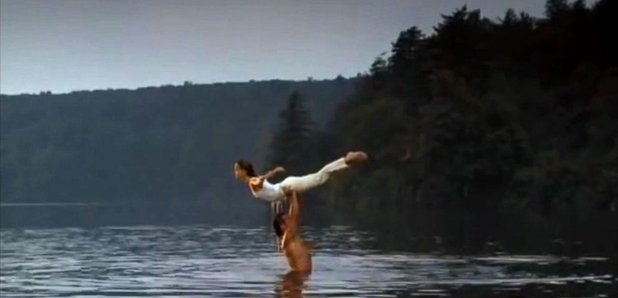 Dirty Dancing is about to turn 30 and you can celebrate the big day in the actual resort that the Kellermans stayed in.
We've practiced that Dirty Dancing lift, over and over again and it doesn't matter how many times we try, it always ends up with one of us on the floor, crumpled and wounded, crushing each other beneath our hurting pride.
But we haven't tried it the actual lake yet, like Baby and Johnny, and we're pretty damn sure that's what we need to get the lift right.
Well, luckily we can actually try it out because you can now visit the fictional vacation resort.
Okay, so the Mountain Lake Lodge isn't actually situated in the Catskill mountains as the film would have you believe, but instead can be found in Virginia's Blue Ridge Mountains.
Four times a year, the resort hosts Dirty Dancing-themed weekends where you can dirty dance in the actual dance studio from the film, a movie film tour and take part in an actual dance party in Mary's Barn.
But best of all, you and your Patrick Swayze can actually recreate all of your favourite scenes in the actual place they were filmed, including:
...the lift in the lake...
...the sexy dancing against the rails...
...and you can even carry a watermelon...
Just remember to bring the playlist with you. It's almost useless if you can't recreate moments from the film without the music!